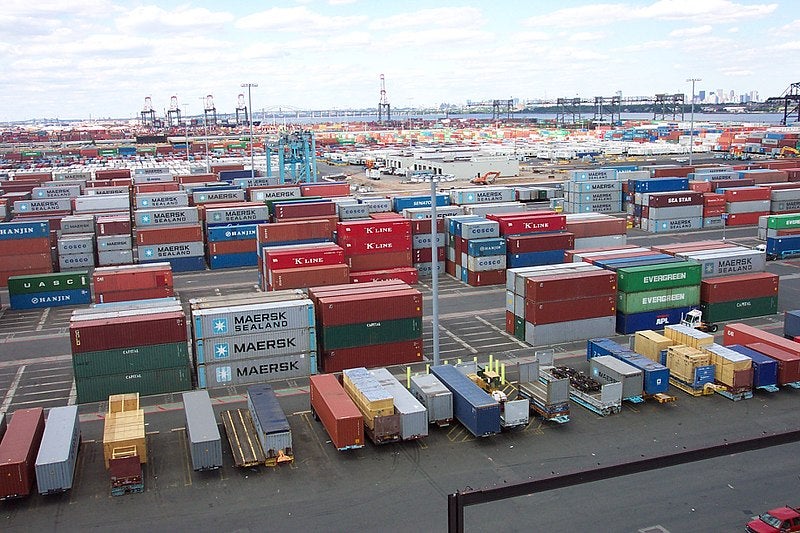 The Port Authority of New York and New Jersey (PANYNJ) has unveiled a detailed 30-year plan to develop the ports of the US states.
The Port Authority has unveiled a detailed three-decade plan to accommodate future growth and development of Port of New York and New Jersey.
Port Master Plan 2050 underlines major projects to be executed over the next three decades to ensure the ports remain a major maritime gateway in the US.
Publication of the new plan follows a two-and-a-half-year review of more than 3,000 acres of port property.
The new framework for the development of the port will build on earlier planning work in the 1990s, which allowed for the deepening of port channels to 50ft and the elevation of the Bayonne Bridge.
Work also includes expansion of container terminal, realignment of port roadways and enhancements to their capacity, and the completion of the port's $600m ExpressRail network.
PANYNJ has published the masterplan at a time when the Port of New York and New Jersey is experiencing record cargo growth, making it the second busiest port in the US for the first time in two decades, surpassing the Port of Long Beach.
PANYNJ chairman Kevin O'Toole said: "Our predecessors had the foresight to clearly understand the value of the port to regional jobs and economic activity and made substantial investments that today are paying huge dividends.
"This plan will continue the momentum we have built and drive this port to new heights that two decades ago would have seemed impossible to achieve."
The new masterplan will mainly focus on providing growth through engaging stakeholders, improving the port's commercial value, and promoting safe, resilient and environmentally sustainable operations in partnership with its tenants.