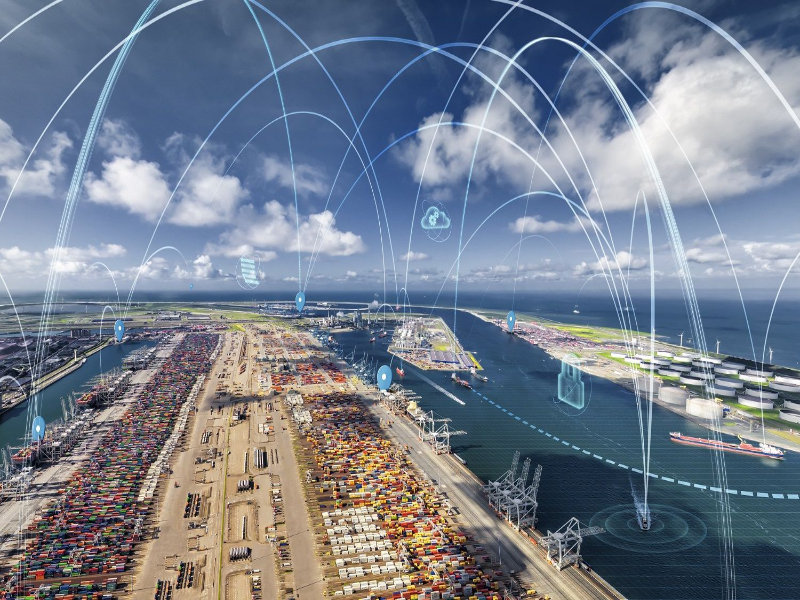 The Port of Rotterdam Authority has established a new technology company to make digital shipping app Pronto available to ports worldwide over the next few years.
Known as PortXchange Products, the new venture will facilitate partnerships with various stakeholders such as ports, shipping companies and terminals.
Initially, PortXchange will offer Pronto to numerous ports outside the Netherlands in collaboration with strategic partners Shell International Trading and Shipping Company and A.P. Moller – Maersk.
Port of Rotterdam said that formation of separate company will boost trust between parties for the free exchange of data.
Additionally, the new company will seek to boost the efficiency of port calls and help ports reduce emissions – both in the port as well as between ports.
Pronto is a joint platform which can be used by shipping companies, agents, terminals, and port authorities to plan, execute and monitor all activities during a port call.
Port of Rotterdam Authority CEO Allard Castelein said: "By making our application available to ports across the world we can optimise the potential of digital solutions.
"The more ports use smart solutions, the more valuable these become. The establishment of a separate company for Pronto's global roll out is an excellent example of this approach."
Shell Shipping & Maritime vice president Grahaeme Henderson said : "We are moving towards a global, end-to-end digitally connected operating environment for shipping, as in the airline industry. For example, at Shell, our onshore digital centre is able to analyse 500 data points a second in real time from each ship we manage.
"In partnering on Pronto, we can see opportunities to extend this work to optimising port operations. The results of our trials so far have already shown the great benefits in increased efficiency, reduced fuel and operating costs, and lower emissions."
Recently, Port of Rotterdam received the first paperless, instantly financed and constantly tracked container from the DELIVER blockchain platform.