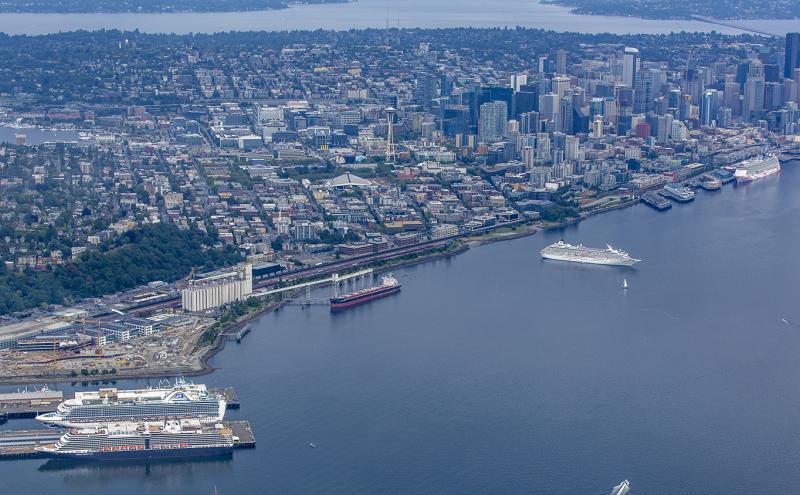 The Port of Seattle in the US has cancelled the request for industry proposals for the construction and operation of a new cruise terminal.
The cruise terminal was to be built in the preferred location of Terminal 46.
In April, the port suspended the planning for the cruise terminal for the Alaska market to better understand the impact of the Covid-19 pandemic.
Port of Seattle executive director Steve Metruck said: "Our current focus remains on public health.
"We continue to work with public health partners and cruise stakeholders to determine the enhanced procedures that will make our cruise passenger terminals and facilities safe for the community, passengers and crew in 2021.
"The last two decades of growth indicate that there is durable demand for Seattle cruises. When we can, we will convert that demand into more business opportunities and jobs for our region."
Cruises are an important business sector for the Port of Seattle and for the maritime and regional economies of the region.
Before the onset of the Covid-19 pandemic, the port forecasted a record year in 2020 with 233 cruise vessels expected to set sail from Seattle.
The port has signed a voluntary clean water agreement with the cruise lines and state regulators, making it the only cruise homeport in North America with such an agreement.
Approximately 80% of the cargo-handling equipment on shore side at the cruise terminals use clean fuel technology.
Additionally, the port offers clean shore power at two cruise berths at Terminal 91.
With the clean waterfront electrification strategy, the port aims to expand clean energy to additional terminals in the harbour.
The previous analysis showcased the need for the construction of a fourth berth to address the demand for cruise services at the Port of Seattle.
The Port of Seattle and Northwest Seaport Alliance plan to go ahead with the other projects to make Terminal 46 sustainable and durable.
The partnership plans to install stormwater treatment infrastructure and rehabilitate the dock.
Port of Seattle plans to prepare a proposal for the cruise terminal when the demand increases for the cruise services.
Last year, the ports of Seattle and Tacoma, the managing members of The Northwest Seaport Alliance (NWSA), voted in favour of the Terminal 5 modernisation programme.