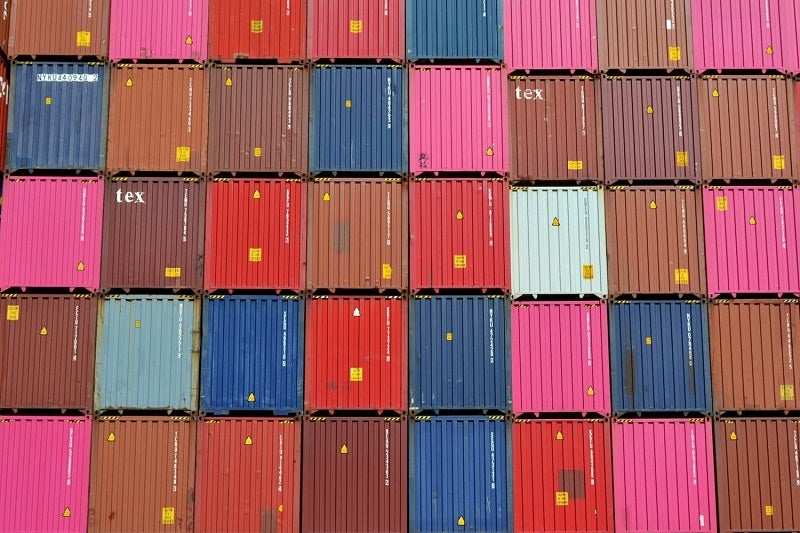 Netherlands' Port of Rotterdam has announced the launch of a pilot project to handle and release containers without a PIN code.
The use of PIN code for handling containers is one of the widely used methods for verification in this transport segment.
During the pilot project, the port will use a blockchain technology-based application, Secure Container Release, which uses a digital signal to replace the PIN code, expected to lead to much fewer fraud cases and intended to make container handling efficient and safer.
CMA-CGM, Hapag-Lloyd, MSC, ONE-Line, Hutchison Ports ECT Rotterdam, Rotterdam Fruit Wharf, Milestone Fresh, VTO, Portmade and T-Mining will participate in the three-month trial.
Port of Rotterdam Authority Commerce director Emile Hoogsteden said: "By taking advantage of new technologies, we can make our port operations smarter, swifter, more efficient and safer.
"During this project, the different participants will be using a blockchain application that enables them to safely and efficiently organise the release procedure followed by the various parties in the chain."
Drivers who arrive to pick up a specific container will need a valid pick-up right issued by the shipping company.
This project will aim to increase the safety of the container release process from the shipping company to the end-user.
The application is comparable to banking applications with respect to security.
The token is passed on from one party to the other. The blockchain technology ensures that the authorisation is not stolen or copied. Additionally, the terminal operator is assured that the container is released to the correct driver.
Another advantage is that the technology does not reveal the identity of the person who processed the token previously.
In May, in a separate development, Eagle Blane completed LNG bunkering at Port of Rotterdam.