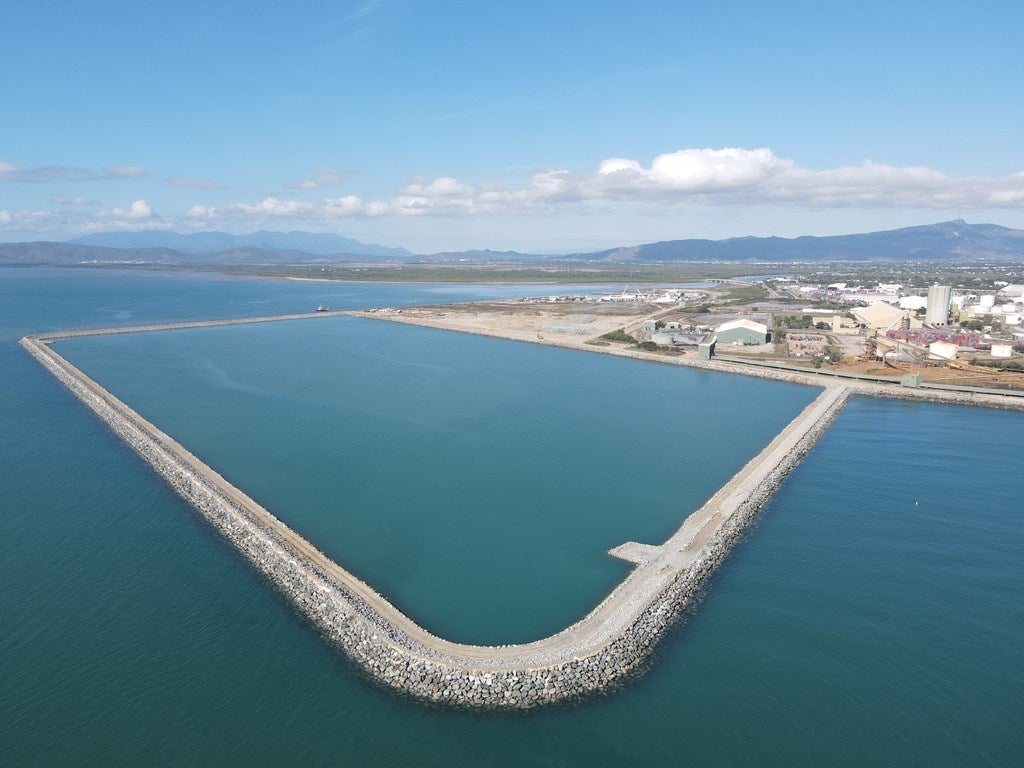 The Port of Townsville in Queensland, Australia, has completed the construction of the 2.2km rock wall that forms part of the $171.71m (A$232m) Channel Upgrade project for widening its shipping channel.
This development will enable vessels of up to 300m in length to dock at the port, instead of bypassing Townsville.
Last December, Port of Townsville awarded a contract for this project to Hall Contracting, a privately owned dredging, civil and marine construction company.
Queensland Minister for Transport and Main Roads Mark Bailey MP said: "That's why we're investing in this largest-ever port upgrade, which is supporting local jobs and providing work to local suppliers now during construction and will expand the trading capacity of one of Queensland's largest publicly-owned ports."
Around 900,000t of rock was supplied by seven local rock suppliers for the construction of the 10m-high rock wall.
Port of Townsville chief infrastructure officer Marissa Wise said: "It was a complex project that called on the marine construction expertise of designers, engineers, environmental experts and contractors working together.
"We have used a number of innovative design and construction techniques to ensure the rock wall withstands tidal action, storm surges, cyclones and rising sea levels."
Now, the dredging to expand Townsville's 14.9km shipping channel will begin and all dredge material will be used in the 62ha reclamation area behind the rock wall.
With the project slated to finish in 2023, dredging is anticipated to take two years.
Under the project, the port will also invest around $12.56m (A$17m) for environmental monitoring and management programmes.
The Channel Upgrade project, which is said to be the biggest infrastructure project in Townsville Port's history, is being executed as the first stage of the 30-year Port Expansion Project.
This project is a joint project of the Australian and Queensland Governments, along with the Port of Townsville.
It is being executed under the Townsville City Deal, which was signed in December 2016.