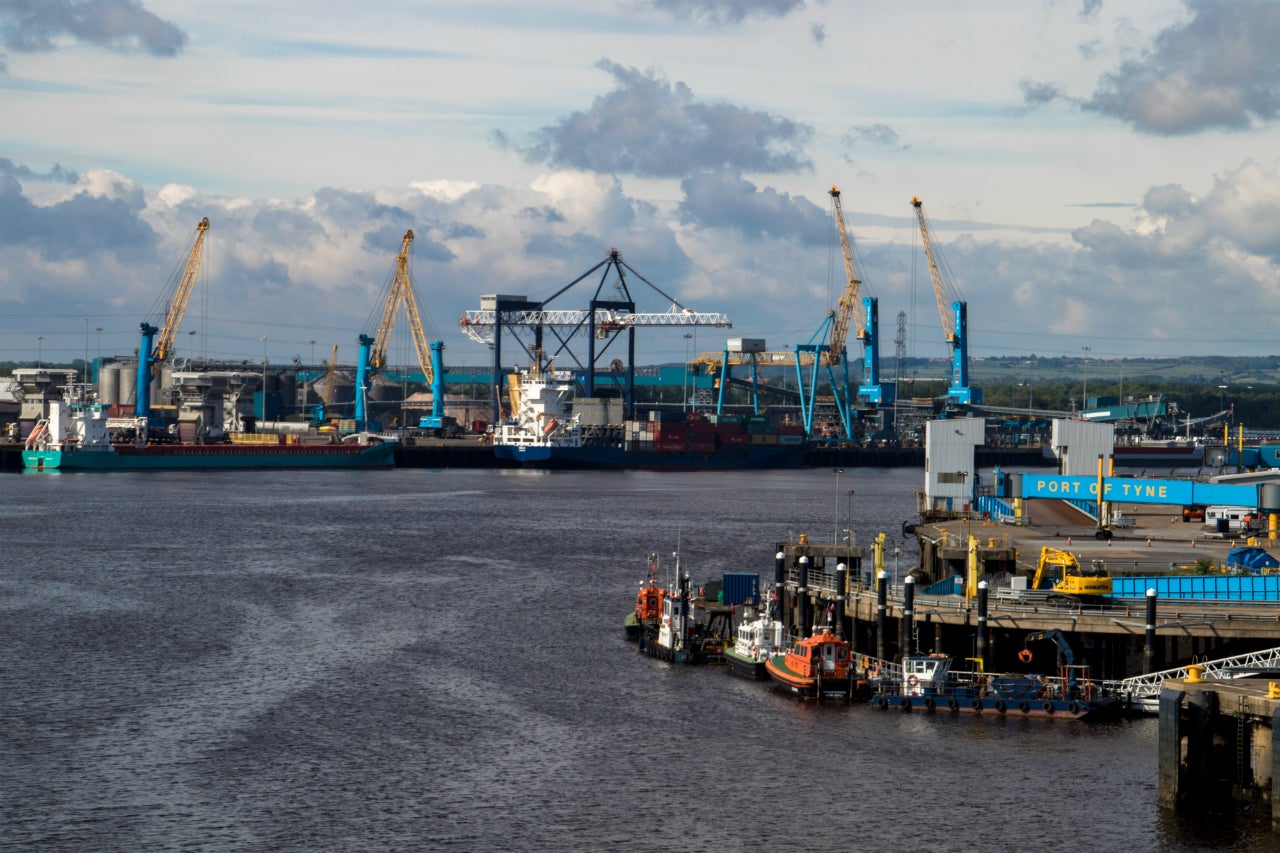 Port of Tyne in the UK has announced that it has reduced carbon emissions by 700t in approximately 12 months after adopting the strategy of clean energy and decarbonisation.
It is part of the port's strategy to become carbon neutral by 2030 and an all-electric port by 2040. Port of Tyne has invested in a range of cleaner energy measures as part of the new strategy.
Currently, the port is working on an asset electrification programme, involving the transformation of legacy material handling assets from diesel to low-carbon electricity.
After completion, Port of Tyne will become the first port in the UK to convert an existing diesel-powered Liebherr mobile harbour crane into fully electrically powered.
In addition, diesel-powered Drax Hoppers, which are deployed for bulk material handling, are also being electrified.
The two projects have resulted in the reduction of the port's diesel consumption by 260,000l and eliminated 700t of CO₂ emissions, the port noted.
Other clean energy initiatives adopted by the port include LED lighting in every structure and asset, investment in a new fleet of electric trucks, and smart energy monitoring meters.
The port stated that the LED lighting has helped it to save more than 2.5MkWh of energy.
Currently, the port's team is assessing the potential for mounting solar panels on warehouse buildings.
Furthermore, the Port of Tyne has launched Tyne Clean Energy Park to expand the north east's renewable energy sector.
Port of Tyne CEO Matt Beeton said: "We welcome the government's allocation of £20m to help the maritime sector adopt clean energy and have made significant progress in this direction. To date, we have invested £2m into clean energy projects, we have cut emissions to improve local air quality and launched a new clean energy business park for the renewable energy supply chain.
"All our clean energy investments reduce carbon consumption and lower our costs – going forwards we will be allocating up to 30% of our annual CapEx for more net-zero improvements as we continue to prioritise green innovation and sustainability."