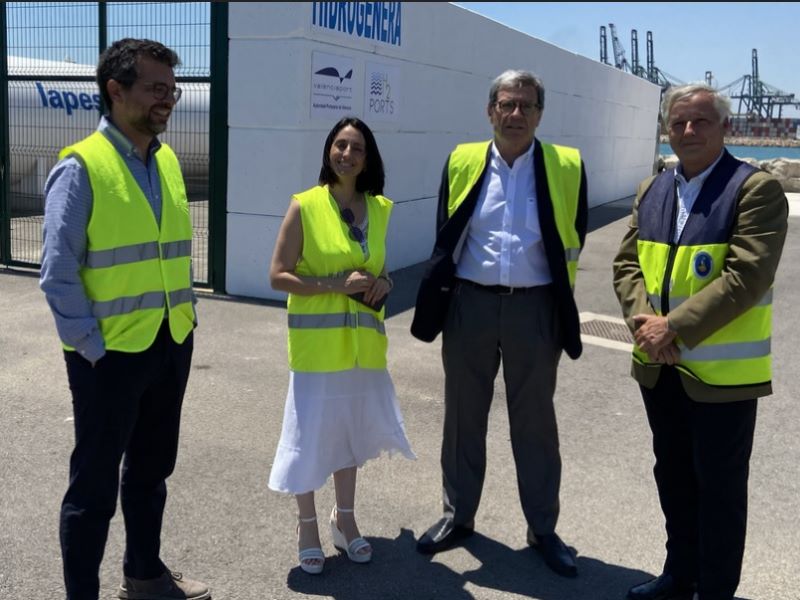 The Port of Valencia in Spain will begin conducting hydrogen loading tests for its Hydrogen Generator refuelling station, which is located on the Xità quay.
The operations will be carried out over the next month by technicians from Valenciaport, the National Hydrogen Centre and industrial gas supplier Carburos Metálicos.
To test the elements and mechanisms of the Port of Valencia's Hydrogen Generator, different tests will be conducted with materials such as nitrogen, helium and hydrogen.
Initially, the loading tests will be conducted for the supply of hydrogen to the prototypes of a container stacker as well as a 4×4 tractor unit, both of which are scheduled to commence operations at the Valencian enclosure this year.
Designed and constructed by the National Hydrogen Centre, the hydrogen supply station (HRS) features a fixed part for the reception, storage and compression of hydrogen up to delivery pressure.
It also includes a mobile part to store the compressed hydrogen as well as a fuel dispenser for refuelling the port machinery.
The refuelling station will deliver fuel to machinery that is part of Valenciaport's development project.
This equipment includes 'the prototype of the reach stacker vehicle or container stacker that will be powered by this energy and which will be tested at MSC Terminal Valencia'.
A conventional 4×4 tractor unit is another piece of the port's equipment. It will include a fuel cell for testing loading and unloading operations at Grimaldi Group's Valencia Terminal Europa.
The machinery, which will be delivered during the first quarter of this year, will enable the testing of hydrogen use in the terminals for two years.
Financed by the Clean Hydrogen JU programme of the European Union, the initiative is part of H2Ports – Implementing Fuel Cells and Hydrogen Technologies in Ports.