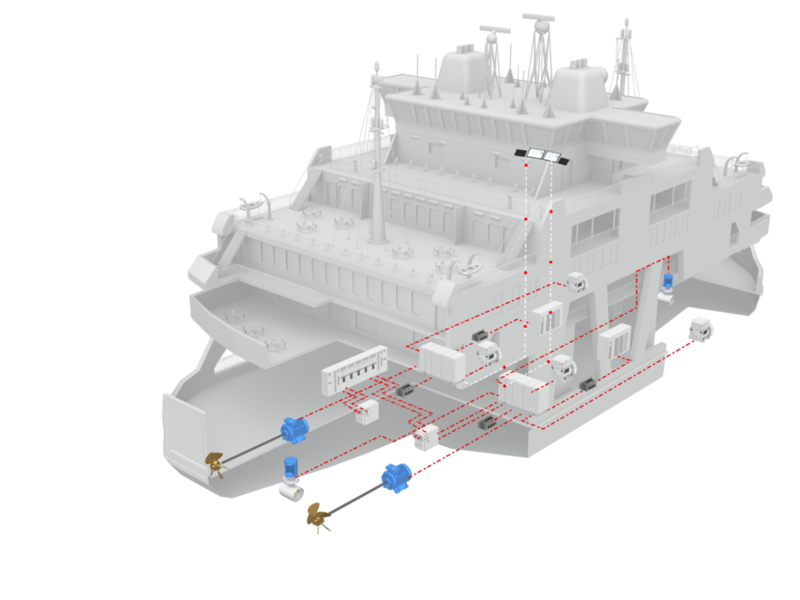 ABB has released a DC-based power distribution system known as Onboard Microgrid to help smaller vessels improve fuel efficiency.
The newly launched power distribution system operates on the principles of ABB's power distribution system Onboard DC Grid, which is said to offer up to 20% energy efficiency for larger ships.
The company expects its newly launched compact solution to enable smaller, lower-power vessels operating over short distances to achieve similar efficiencies.
ABB said that Onboard Microgrid is suitable for ships operating on batteries, fuel cells, or as fuel cell / battery hybrids.
To optimise operating efficiency and reduce emissions, Onboard Microgrid power distribution system has the ability to draw on multiple energy sources and variable speed drives.
ABB said that the solution connects all DC links and distributes the power via one main DC circuit, which leads to considerable power savings and optimises the vessel's propulsion.
By abolishing the requirement of heavy transformers and main switchboards, Onboard Microgrid decreases the footprint and weight of the electrical equipment on board.
Currently, San Cristoforo, a 386t passenger and car ferry in Italy operated by Gestione Navigazione Laghi, is undergoing installation of the first Onboard Microgrid.
Gestione Navigazione Laghi general director Alesandro Aquafredda said: "Onboard Microgrid will allow San Cristoforo to maximise the efficiency benefits of hybrid propulsion. It also allows for better utilisation of space in the engine room and is time-efficient and straightforward to install."
The Onboard Microgrid solution comprises a programmable controller to implement ABB's Power Management System (PMS) and generator start-up, propulsion speed control, generator overload protection, control and supervision of operating modes, battery load control and signal handling.
Recently, ABB opened a marine service centre in Russia to support its ship power, propulsion and automation technologies, as well as expand service capabilities for ice-going vessels.