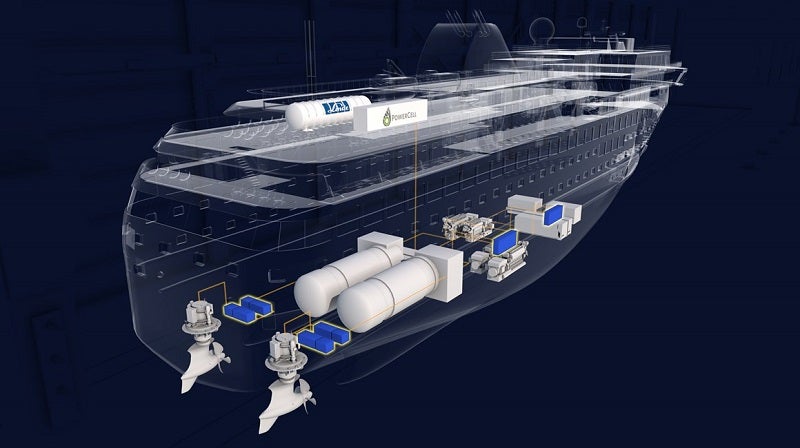 PowerCell Sweden has secured a contract to develop the design and technical specifications for a zero-emissions fuel cell system for Norwegian Havyard Group.
Havyard will take the next step towards a hydrogen system pilot for large ships. The company has signed agreements with providers of hydrogen tanks and fuel cells.
The hydrogen system development is part of the PilotE project. Havyard Group, Havyard Design & Solutions and Norwegian Electric Systems and the research institutions Sintef and Prototech are all participating in the project.
Havyard has entered an approval stage for the hydrogen system together with Linde Engineering as tanks supplier and PowerCell Sweden as fuel cells supplier.
The partners will design a hydrogen solution. It will then be installed onboard a vessel that will operate in the shipping company Havila Kystruten's new route from Bergen to Kirkenes.
The system will be based on multiple marinised 200kW fuel cell system modules connected in parallel with a total power of 3.2MW.
PowerCell CEO Per Wassén said: "With this contract, PowerCell will be part of developing the design and the technical specifications for what will be the most powerful maritime fuel cell system in the history.
"This will be a milestone for us, as well as for the global efforts to reduce the emissions from commercial ships, and the experience we gain from this project will benefit us greatly also within other segments such as stationary power generation."
Havila Kystruten's vessels will operate in Norwegian waters, where strict emission regulations will be in place in the future.
The company has secured a contract to build four new ships, which will be equipped with zero-emission solutions. The first ship will become operational in 2021.