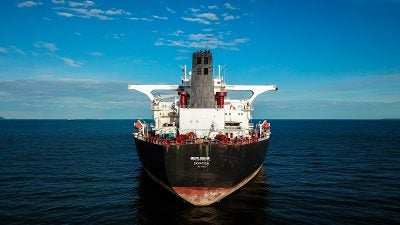 Energy company Proman has partnered with Stena to jointly develop a retrofit and supply solution, with an aim to promote sustainable shipping through the use of methanol.
The new solution will allow Stena's ships, as well as third party vessels, to reap the environmental benefits offered by methanol.
According to the companies, methanol-powered vessels can not only minimise greenhouse gas emissions but also support a lower carbon future.
The clean-burning fuel helps eliminate sulphur oxides (SOx) and particulate matter emissions.
It also cuts down nitrogen oxides (NOx) by 60%, along with carbon emissions.
Additionally, methanol is biodegradable as well as water-soluble, which lowers the risk to marine environments.
Stena RoRo CEO Per Westling said: "We believe that methanol is a clear frontrunner in shipping's search for fuels beyond the fossil default and we are proud to be playing our part to help build the market for alternative fuels within shipping. We converted Stena Germanica to methanol power already in 2015 with another current partner, and that gives us valuable experience both from a conversion and operational perspective."
In 2015, Stena is said to have become the first shipowner globally to convert a large ship to methanol power in collaboration with an existing partner.
Earlier, both the companies, under a joint venture partnership, Proman Stena Bulk, agreed to develop three methanol-ready tankers.
The first 49,900dwt vessel, Stena Pro Patria, is scheduled for delivery in early 2022.
Earlier this year, Proman signed a shipbuilding agreement for the construction of two more 49,900dwt methanol dual-fuel medium range tankers.