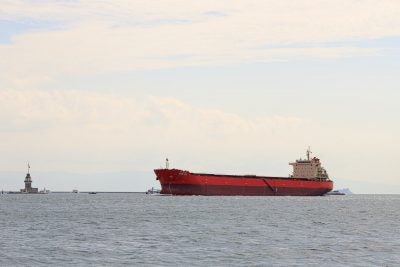 Qatar Petroleum has placed an order for four new liquefied natural gas (LNG) carriers with Hudong-Zhonghua Shipbuilding Group.
Hudong is a wholly-owned subsidiary of China State Shipbuilding Corporation (CSSC).
The order is part of Qatar Petroleum's LNG shipbuilding programme that seeks to strengthen its vessel fleet to support North Field expansion projects and meet existing replacement requirements.
The cost of the order is expected to be around $770m (QR2.8bn). All four vessels will be built in China.
The order represents the first contract between Qatar Petroleum or any of its affiliates and a Chinese shipyard for LNG ships.
Qatar Petroleum president and CEO Saad Sherida Al-Kaabi said: "We continue to push forward with our LNG expansion projects, and today's announcement is yet another step in our journey. I am especially pleased with the signing of this order as it marks our first-ever new LNG carrier to be built in the People's Republic of China.
"We are proud to contribute to the success story of the LNG ship construction industry in China. We are also confident in Hudong's capabilities to execute this order, worth in excess of QR2.8bn, to the highest safety and technical standards and to deliver top-quality LNG carriers that will facilitate continued safe and reliable delivery of LNG to the world."
The North Field expansion will boost Qatar's LNG production to 126 million tons per annum (Mtpa), from 77Mtpa. First gas from the project is expected by the end of 2023.
Last month, Wärtsilä and ABS partnered with Hudong-Zhonghua Shipbuilding to develop a future-ready concept for a multi-fuel electric LNG carrier vessel.