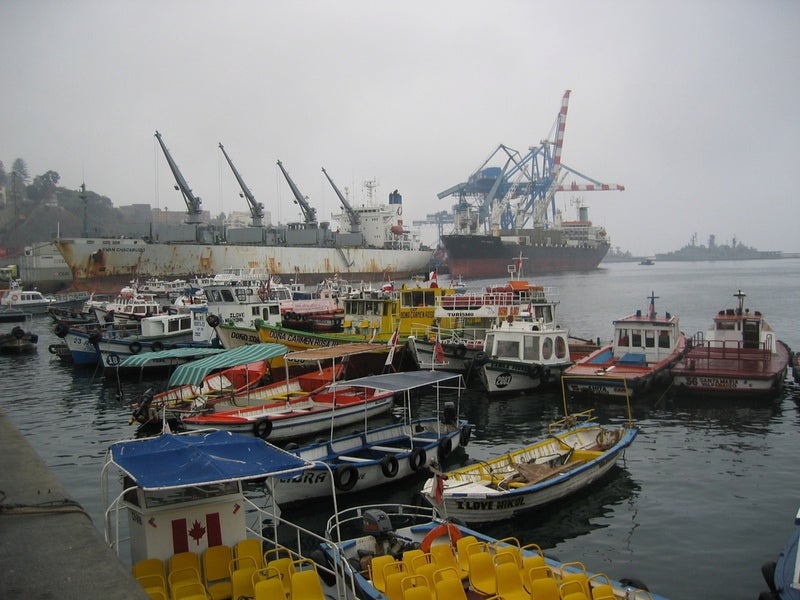 Qingdao Port Group is set to acquire Weihai Port Group as part of China's efforts to merge state-owned ports for greater efficiency and competitiveness.
The merger is being facilitated by the state-owned Assets Supervision and Administration Commission (SASAC), which manages both of the Shandong-based ports.
Under the agreement, Weihai Port Group will transfer its ownership of Weihai Port to Qingdao Port.
Weihai Port will operate as a Qingdao Port subsidiary when the deal has been completed.
SASAC said both ports have similar principal businesses, explaining that integrating the two entities would attract more partnerships and avoid regional competition.
Weihai Port is a major feeder port in Shandong, having completed a cargo throughput of 45 million tonnes last year.
As one of China's largest ports, Qingdao Port is an important hub for container, dry bulk and oil shipping. It managed nearly 486 million tonnes of cargo in 2018, including 19.3 million twenty-foot equivalent unit of boxes.
The combining of the two ports' operations comes barely a week after it was announced that state-owned shipbuilding conglomerates China State Shipbuilding Corporation (CSSC) and China Shipbuilding Industry Corporation (CSIC) are also set to merge.
Both CSSC and CSIC are owned by SASAC, which had been working on possible consolidation plans for the two shipbuilders for many months.
The aim of the collaboration is to strengthen the companies' status when competing against global corporations such as South Korean Hyundai Heavy Industries, which is on course to acquire Daewoo Shipbuilding and Marine Engineering.