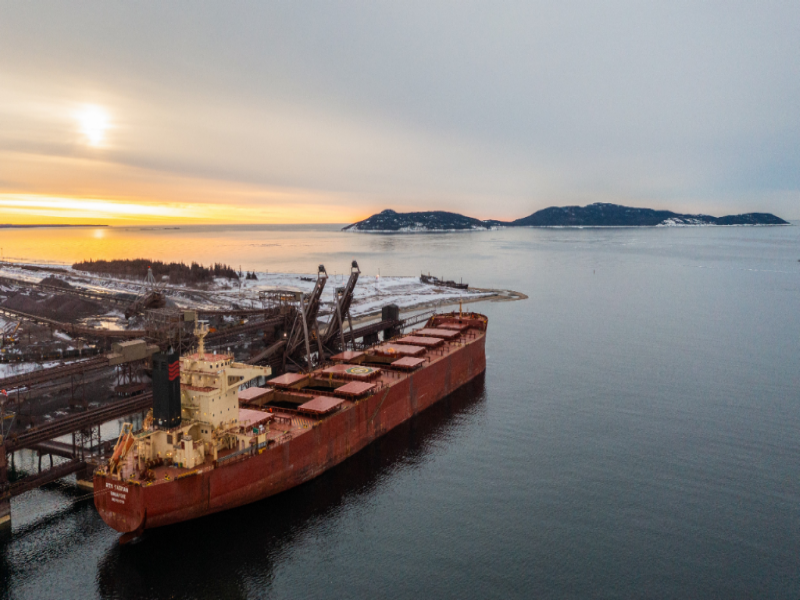 British oil and gas company BP has entered an agreement with mining firm Rio Tinto to conduct a trial of marine biofuels.
The trial is being carried out with the aim of cutting down carbon emissions from the Anglo-Australian miner's marine fleet. 
As part of the trial, BP will supply marine biofuel to Rio Tinto's fleet for one year.
Rio Tinto's RTM Tasman vessel, which will travel on a mix of Transatlantic and Atlantic-Pacific routes, will be powered by a BP-manufactured B30 biofuel blend.
The biofuel consists of 30% fatty acid methyl esters (FAME) blended with very low sulphur fuel oil (VLSFO).
According to BP, the ability of the B30 biofuel blend to lower lifecycle carbon dioxide emissions will be up to 26% more than standard marine fuel oil. 
Rio Tinto commercial operations head Laure Baratgin said: "Sustainable biofuels have the potential to be an important transition fuel on the way to net-zero marine emissions and we are pleased to be working with BP to carry out this long-term trial."
The extended trial agreement comes after RTM Tasman made a successful first journey with biofuel. Following refuelling in Rotterdam in March, the vessel acquired its first load of the trial from the Iron Ore Company at Canada's Sept-Îles port, Quebec, in April.
Rotterdam will be used for biofuel refuelling throughout the trial, which is said to be one of the longest-duration marine biofuel trials so far.
The trial results are expected to help Rio Tinto find ways to minimise carbon emissions from its marine fleet and devise a future biofuel plan.
BP refining and products trading senior vice-president Sven Boss-Walker said: "We're proud to be working with Rio Tinto to support their work to decarbonise.
"These trials are part of our ongoing efforts to help accelerate the shipping industry's energy transition."
Last May, Singapore's Eastern Pacific Shipping reached a charter agreement with Rio Tinto for three liquefied natural gas (LNG) dual-fuel Newcastlemax bulk carriers.