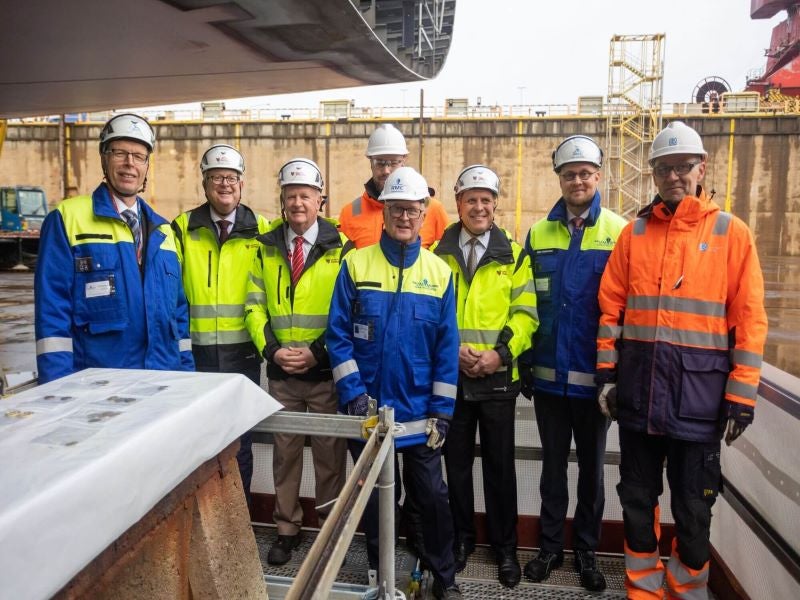 Finnish shipbuilding company Rauma Marine Constructions (RMC) has carried out the keel laying ceremony for a new Tasmania car and passenger ferry, marking the beginning of the ship's construction.
Named Spirit of Tasmania IV, the new vessel is being constructed for the Tasmanian TT-Line Company.
A company that provides maritime transport between mainland Australia and Tasmania, TT-Line has ordered two identical Spirit of Tasmania vessels from RMC.
RMC CEO Mika Heiskanen said: "Despite the Covid-19 pandemic and the war in Ukraine, the design and production of the Spirit of Tasmania vessels have proceeded according to the agreed schedule. The keel laying of the project's first vessel is a wonderful demonstration of this."
The L-222 keel of the new vessel weighs around 230 tons.
At present, the Spirit of Tasmania-named vessels have the capacity to accommodate around 450,000 passengers a year. The vessels will travel on a challenging route across the Bass Strait between Geelong, Victoria, and Devonport, Tasmania.
With a gross tonnage of around 48,000t, the vessels can hold 1,800 passengers each. They will be used to replace the Finnish-built sister vessels from the 1990s.
RMC plans to complete the construction of the first vessel by the start of 2024 and the second by the end of the same year.
Spirit of Tasmania CEO and managing director Bernard Dwyer said: "This keel laying ceremony is another important milestone for the project that takes us one step closer to having new vessels crossing Bass Strait."