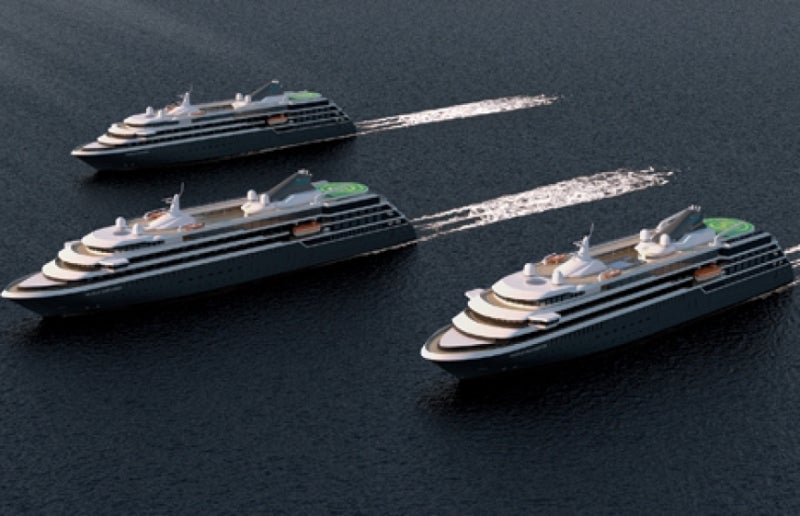 Rolls-Royce has secured a deal from Portugal's WestSea Yard to supply hybrid propulsion systems for two expeditionary oceanic cruise ships.
The propulsion solutions will be operated by Mystic-Cruises.
As part of the £14m contract, Rolls-Royce will provide two Bergen C25:33L8P main engines and a Bergen C25:33L6P auxiliary dual generator for each of the ships.
The Rolls-Royce equipment is designed to connect to a low-voltage active front-end (AFE) 'SAVeCUBE' power electric system, enabling the engines to run on variable speeds to maximise efficiency.
Rolls-Royce will also supply the automation and control system, the Promas propulsion device with two CPP propellers and two flap rudders, steering gears, and tunnel thrusters.
Rolls-Royce Commercial Marine Automation and Control Electrical senior vice-president Andreas Seth said: "Together with the yard and the owner, we have carefully considered the operational profile of the vessels to identify the optimum combination of Rolls-Royce technologies in order to reduce emissions and achieve improved performance and fuel economy."
The Mystic Cruises vessels to be equipped with Rolls-Royce solutions are the second and third in a series of new eco-friendly expeditionary cruise ships ordered by the company.
"The 126m-long and 19m-wide vessels will have an operating cruise speed of 16k."
The first ship of the series is expected to begin operating next year.
All the vessels will have a 9,300t capacity, 4.8m of draft, and will be able to carry 200 guests and 111 crew members.
The 126m-long and 19m-wide vessels will have an operating cruise speed of 16k.
Mystic Cruises CEO Mário Ferreira said: "To reduce our impact, we worked with Rolls-Royce to integrate an ultra-sophisticated hybrid propulsion system that dramatically reduces fuel consumption and CO2 emissions, as well as a dynamic positioning system that allows us to avoid using anchors, thereby protecting the maritime environment."