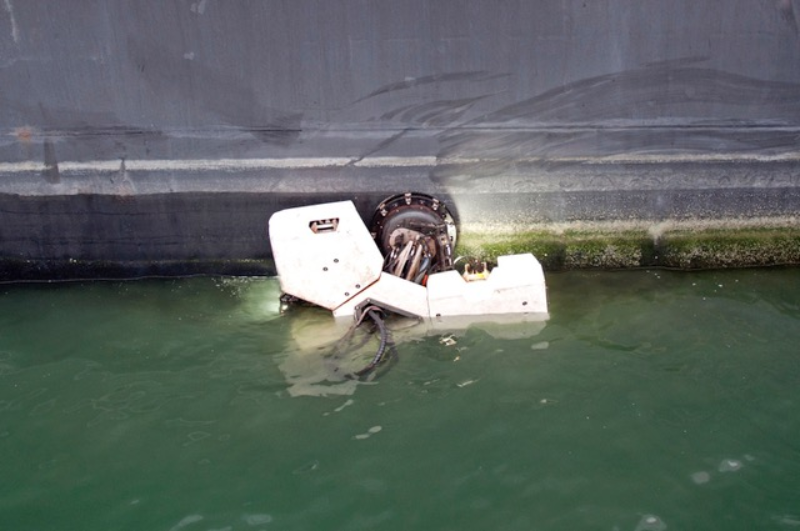 Rotterdam Port Fund has acquired a stake in the Dutch ship hull cleaning services provider Fleet Cleaner for an undisclosed sum.
Fleet Cleaner will use the Rotterdam Port Fund's investment to expand its services across global markets.
Using in-house developed robots, the Delft-based company removes algae deposited on ship hulls.
To help shipping firms avoid unnecessary delay and demurrage expenses, Fleet Cleaner provides hull cleaning services when the vessel is being loaded and unloaded at the port.
A clean hull provides lower resistance while sailing in the sea and allows vessels to reduce fuel consumption and emissions.
Fleet Cleaner robots attach to the hull using magnetic power and remove fouling and other dirt below and above the water level with high-pressure water flow.
Once the fouling is removed, it is instantly collected using the vacuuming process and sent out for further sustainable processing.
Frans van der Harst from the Rotterdam Port Fund said: "Fleet Cleaner helps to reduce fuel consumption in the maritime sector.
"The technology used has proven itself and is ready for further application on an international scale."
Fleet Cleaner director Alex Noordstrand said: "With the participation of the Rotterdam Port Fund, we can roll out our cleaning services worldwide and also increase our capacity in our home port Rotterdam which enables us to further improve services offered to current customers."
Very recently, Fleet Cleaner revealed its new workship Thunderbird I in Rotterdam.
The Rotterdam Port Fund is an initiative of the Port of Rotterdam Authority, InnovationQuarter, NIBC Bank, Koninklijke Doeksen and two entrepreneurs Luc Braams and Peter Goedvolk.