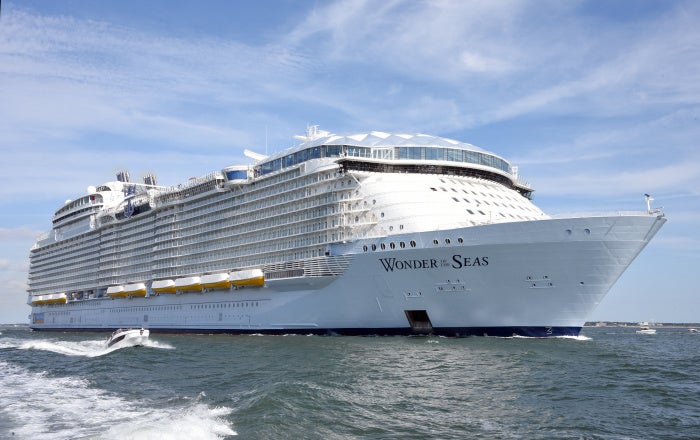 Royal Caribbean Group has launched a comprehensive decarbonisation plan, named Destination Net Zero, with the intention of achieving net-zero emissions by 2050.
To attain this objective, which is said to be the first such pledge in the cruise sector, the company will establish science-based targets (SBT).
The firm will come up with goals authorised by the Science-Based Targets initiative (SBTi) over a time period of 18 to 24 months.
The work will commence after the publication of the SBTi's marine transport methodology.
SBTs enable firms to know how much, and how quickly, they need to cut down their greenhouse gas (GHG) emissions.
Destination Net Zero's four-pronged tactic includes the modernisation of the company's global fleet by introducing 13 new 'energy-efficient and alternatively fuelled' ships.
The company will also make investments in energy efficiency agendas for its fleet, such as energy-saving solutions, improved data systems and digitalisation.
As part of the programme, it will develop alternative fuel and power technologies as well as streamline the installation and integration of shore-based supply chains.
In order to realise its goals, the company will form alliances with governments, suppliers and shipyards to create alternative fuels and technology.
In a statement, Royal Caribbean Group said: "The company's focus on achieving these measurable goals builds on its track record of designing and operating some of the most energy-efficient ships on the seas.
"Thanks to optimised hull design and system upgrades, such as AC chillers utilising 30% to 40% less energy, Royal Caribbean Group has consistently delivered a new generation of ships 20% to 25% more efficient than their predecessors."
The company is also working to launch a net-zero cruise vessel by 2035.
In addition, Silversea Cruises, owned by the group, is ready to launch the cruise industry's first hybrid-powered vessel, Project Evolution, in summer 2023.