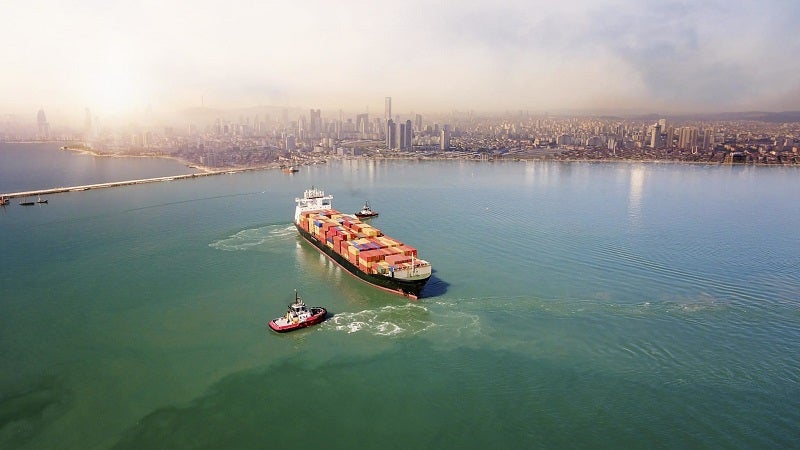 Saab has signed a Memorandum of Understanding (MoU) with ORBCOMM and AAC Clyde Space to launch a global maritime communications service built on VHF Data Exchange System (VDES) technology.
The three entities will work together under a new brand named AOS.
Co-owned between the parties, AOS has been created for the continued development of VDES services.
The companies will collaborate on services directed towards end clients as well as safety of navigation services.
The aim is to establish an international maritime communication network that will allow ship-to-ship and ship-to-shore communication globally.
In a statement, Saab said: "Long term, the parties intend to create a global VDES communication network with low latency and a high, two-way bandwidth for ship-to-ship and ship-to-shore communication everywhere on the globe."
The project will be executed in phases, including both terrestrial and space-based presentations of selected applications.
In August last year, Saab, AAC Group and Orbcomm announced a collaboration for the development of a space-based VDES system.
Under this project, AAC will supply a 3U demonstration satellite that is expected to be launched in the second half of next year.
The range of the communication system increases from the coastline to anywhere in the ocean with the addition of the space-based capability to VDES.
As a result, a coastal system upgrades into a global maritime system.
VDES features 32 times more bandwidth than the current Automatic Identification System (AIS) communication.
VDES can be incorporated with e-navigation systems, which would support navigation and allow savings in fuel and emissions of up to 25%.
In February, Saab and Abu Dhabi Ports signed an MoU to develop port surveillance and vessel traffic management technologies.