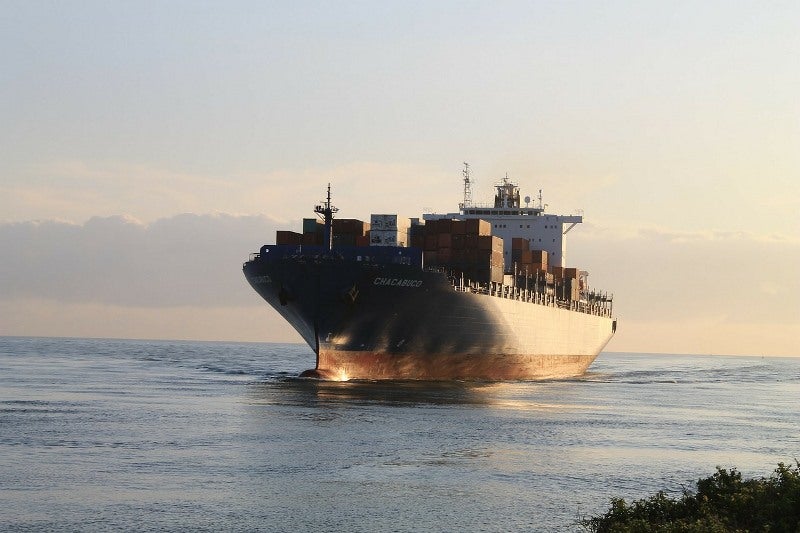 Monaco-based Safe Bulkers has installed and commissioned the first scrubber on the Japanese Post-Panamax class vessel MV Martine.
During commissioning, the open-loop, U-Type, Alfa Laval PureSOx scrubber was tested in several loads, complying with the 0.1% sulphur fuel content limit applicable in Environmentally Controlled Areas (ECA).
The marine dry bulk transportation services provider said that the installations of the scrubber and ballast water treatment system were conducted concurrently during the scheduled dry-docking of the vessel.
The exercise formed part of the vessel's second special survey at Cosco Guangzhou shipyard.
Safe Bulkers said that it would install 18 additional scrubbers before the end of the year, with one more to follow in early 2020.
The company agreed to a schedule for the installation of Alfa Laval PureSOx scrubbers in half of its fleet with COSCO Shipping Heavy Industry in September 2018.
The Monaco firm said that it would install scrubbers on five Kamsarmax class vessels and on-board a dozen Post-Panamax class vessels, as well as on its recently acquired Capesize class vessel.
The US-listed operator of dry bulk vessels for transporting bulk cargoes had said that it would maintain an option for an additional scrubber.
In November 2018, Safe Bulkers entered into a memorandum of agreement with a seller to acquire a Japanese-built, dry-bulk, Post-Panamax class, resale, new-build vessel.
The company expects the vessel to be delivered in the first half of 2020.
While signing the agreement, the company said that it had the option to finance up to 50% of the purchase price of the vessel through periodic issuing of the company's common stock to the seller. The cash component will be financed using accessible funds.
Common stock issued by the company will be subject to a six-month lock-in from the date of issuance.
Safe Bulkers president Loukas Barmparis said: "Following completion of the refinancing actions announced by the Company last week that were designed to provide financial flexibility and improve liquidity, this acquisition reflects the Company's commitment to opportunistically expand and renew its fleet.
"This vessel suits our overall fleet profile at an attractive price while providing significant financing flexibility."