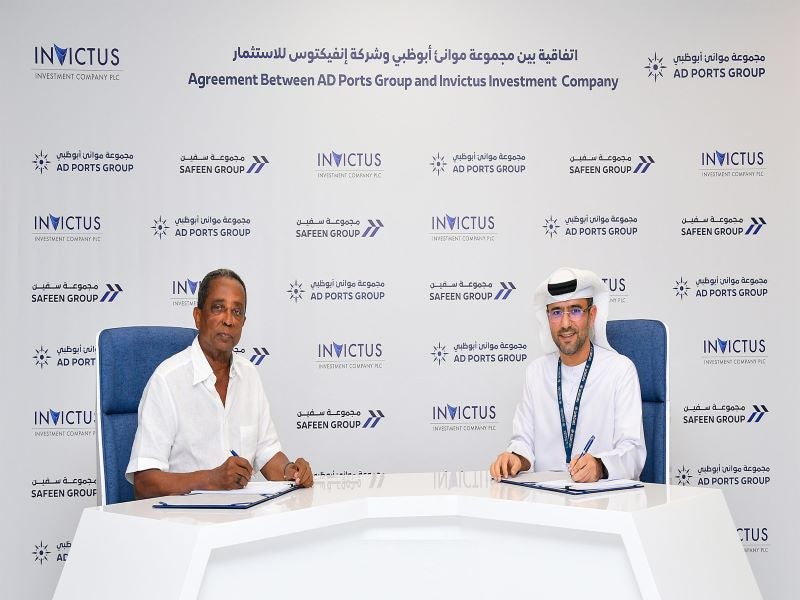 AD Ports Group's SAFEEN Feeders has entered a strategic agreement with Invictus Investment to own and operate five dry-bulk vessels in a bid to introduce an international dry bulk shipping service.
The entities will acquire the ships together through special purpose vehicles, which will be owned by SAFEEN Feeders and Invictus Investment with stakes of 85% and 15%, respectively.
The firms will initially spend $126m (AED463m) on the new vessels, which will vary in size.
Starting in September, the vessels are anticipated to enter service within six months. Plans are also underway for future growth plans and additional vessels.
The companies will also create a joint venture (JV) to operate the international dry bulk shipping service.
SAFEEN Feeders will own a 51% stake in the JV while the remaining 49% interest will be held by Invictus Investment. 
With an initial focus on the Red Sea and Pacific corridors, as well as the Indian sub-continent and the Black Sea region, the JV will also offer its commercial bulk shipping services to other companies across the globe.
As part of the JV agreement, Invictus Investment will commercially run the vessels and add its large existing trading volumes to the programme.
AD Ports Group managing director and group CEO Captian Mohamed Juma Al Shamisi said: "Under the guidance of our wise leadership, AD Ports Group continues to invest in new initiatives that stimulate economic diversification and support the recovery of international trade."
Meanwhile, SAFEEN Feeders has also signed a charter agreement with Bangladesh-based Saif Powertec for three vessels.
SAFEEN Feeders will invest around $102m (AED375m) to buy the vessels, which will be chartered to Saif Powertec at pre-agreed rates for 15 years.
Starting in November, these vessels will operate on global routes to and from Bangladesh.