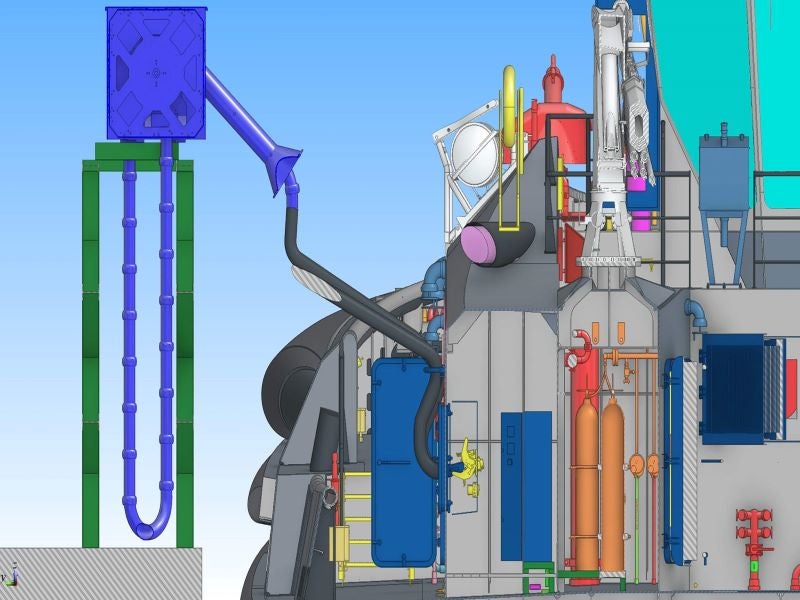 Turkey-based Sanmar Shipyards has collaborated with energy chain systems manufacturer igus for the development of a new compact 'electric bunkering' system.
The entities will work together to develop and construct a new bunkering system for the delivery of onshore power to various vessel types.
Suitable for operation by just one crew member, the new compact quayside Shore Power Dispenser System has been designed and built by both companies.
Its modular design enables the dispenser system to be expanded to easily deliver higher charging power capacities.
Each cable dispenser module has the capability to handle 500A current capacity, as well as up to 1,000V AC.
For SanMar, the partnership will help provide charging infrastructure for ports.
This move is part of Sanmar's strategy to support initiatives in the tug and workboat industry for a sustainable, low and zero-emission future.
Sanmar is currently working with Canadian naval architects Robert Allan and battery energy storage provider Corvus Energy for the development and construction of the ElectRA range of electric tugboats.
This range will include five vessels between 19m and 28m in length with up to 70t of bollard pull.
Sanmar Shipyards research and development (R&D) and electrical systems director Tamer Geckin said: "We are delighted to have been able to share our expertise, skills and knowledge with Igus.
"Our vision of a future sustainable carbon-neutral tug and the towing sector will depend on simple, easy-to-use and efficient infrastructure at ports and harbours around the world. We are proud to be at the heart of this transformation through innovation and technological advance."
In April, MAN Energy Solutions won a contract from Sanmar for the supply of MAN 12V175D engines for a next-generation Svitzer 60 TBP TRAnsverse tug.