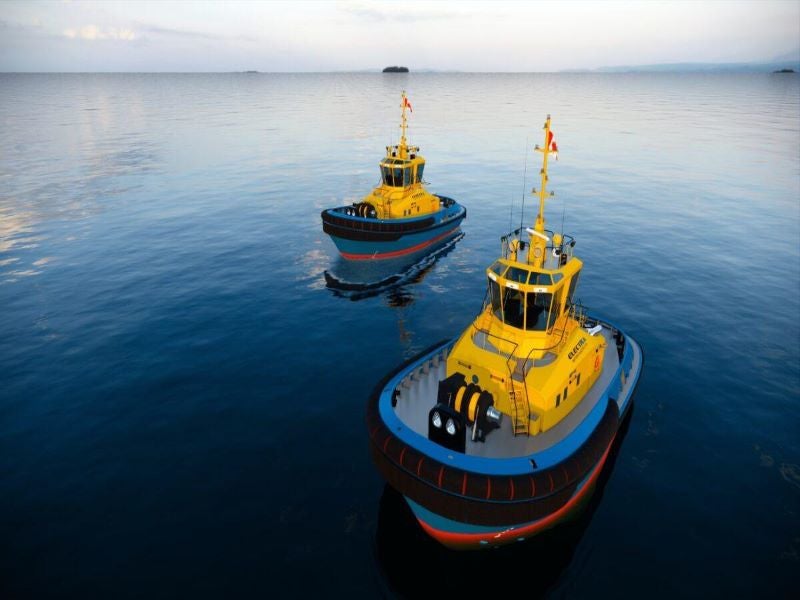 Turkey-based Sanmar Shipyards has collaborated with towing services provider SAAM Towage and naval architect Robert Allan for the construction of two electric harbour tugs.
These entities will work together to develop and custom-build two electric-powered tugs, which will be used by SAAM Towage for harbour operations.
The tugboats, which will be built based on the exclusive-to-Sanmar ElectRA 2300SX design from Robert Allan, will serve as the 'Tug of the Future' and can cut down emissions in any busy harbour.
The compact electric tug will come with a bollard pull of 70 tonnes, based on a conceptual battery power of 3616 kWh.
Expected to be delivered in 2023, SAAM Towage will include the new tugs in its Canadian fleet.
SAAM Towage managing director Hernan Gomez said: "Sanmar has been a great partner for us in recent years and this agreement is the result of that work.
"Together we are creating a milestone for our company, and for Canada, with our first two electric tugs, also accelerating our voyage into sustainability and carbon footprint reduction."
Teck Resources has entered into an agreement with SAAM Towage for the deployment of two electric tug boats at the Neptune Terminal in Vancouver, British Columbia, Canada.
Expected to remove more than 2,400 tonnes of greenhouse gas (GHG) emissions per annum, the ElectRA 2300 SX tugs will enter into operation in the second half of next year.
Teck Resources CEO Jonathan Price said: "Working with SAAM Towage to further reduce the greenhouse gas emissions associated with transportation of our products is another step forward in achieving our climate goals and contributing to global climate action."