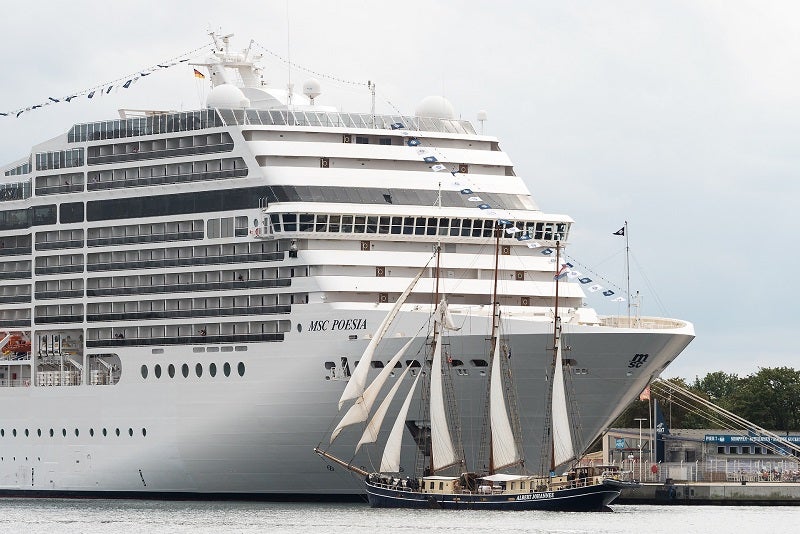 Saudi Ports Authority (Mawani) has collaborated with Saudi Cruise Company to introduce the first cruise ship terminal at Jeddah Islamic Port in Saudi Arabia.
Established by the Public Investment Fund (PIF), Saudi Cruise was launched in January at the Future Investment Initiative conference in Riyadh, Saudi Arabia.
The latest development also comes ahead of the launch of the first cruise from the country for the Bellisima ship, which will sail from Jeddah Islamic Port to stations in Egypt and Jordan.
Saudi Cruise managing director Fawaz Farooqi was quoted by the Saudi Gazette as saying: "The inauguration of the first cruise ship station represents an important step that contributes to the promotion and development of tourism trips on the Red Sea coast, and supports the growth of the tourism sector in the Kingdom.
"We're targeting creating 50,000 job opportunities by 2025, increasing cruise ships, inaugurating additional ports beside Jeddah Islamic Port and reaching 1.5 million visitors annually by 2028."
During the port's selection as the first gateway for cruise ships, its pivotal strategic location was reportedly factored in.
The new passenger terminal for cruise vessels will be able to accommodate more than 2,500 passengers.
General Authority of Ports president Omar Hariri said: "We worked with our partners to develop infrastructure, marine and logistical services in Jeddah Islamic Port, by inaugurating a passenger terminal for cruise ships after developing it to accommodate more than 2,500 passengers."
In addition, MSC Group's Cruise Division signed a five-year agreement with Cruise Saudi for preferential berthing rights at the port.
Through cruise operations in the Red Sea and Arabian Gulf, the company aims to back the expansion of the local tourism sector.
In 2017, UAE-based DP World announced plans to develop Jeddah Islamic Port.
The development was aimed at boosting the port's role as a major trade hub across Africa and the Middle East over the upcoming 30 years, as well as support the Government of Saudi Arabia's wider 'Saudi Vision 2030' initiative.