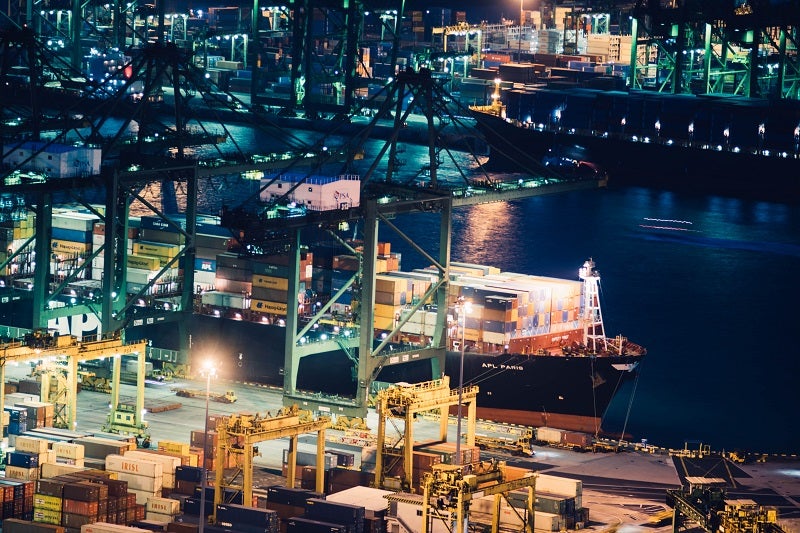 Port operating company Saudi Global Ports (SGP) has secured a concession from the Saudi Railway Company (SAR) to develop and run the Riyadh Dry Port Ecosystem (RDP) in Saudi Arabia.
The RDP concession agreement comes after the completion of a public-private partnership tender procedure under the authority of the Kingdom's Privatisation Supervisory Committee.
The new ecosystem will include three facilities in Riyadh and Dammam.
Under the agreement, SGP and SAR will join forces to increase the operational efficiency of the Riyadh-Dammam freight line and raise the RDP's handling capacity to 1.5 million containers annually by 2030.
For facilitating harmony between the logistics of RDP and Dammam Seaport, new business processes will be launched within RDP.
Some of these processes include automating customer services on a 24/7 basis, providing economical last-mile delivery service, and backing the competitiveness of Saudi exports through diverse incentives.
SGP manages the container terminal operator in King Abdul Aziz Port Dammam (Dammam Seaport) and intends to develop and run RDP and Dammam Seaport as 'an integrated system'.
The move is expected to enhance logistics network flow efficiencies as well as lower logistics expenses in the region.
SGP will also partner with SAR and other stakeholders to deliver multimodal and cargo offerings according to the needs of the market as well as promote RDP's rail freight activities.
As part of a modernisation programme, SGP will acquire new equipment, invest in technologies, and overhaul civil infrastructure and facilities.
The aim is to improve supply chains in line with the objectives of the National Strategy for Transport and Logistics Services.
Saudi Global Ports chairman Abdulla Al Zamil said: "SGP is honoured to be selected as SAR's partner to transform the RDP into a modern logistics facility that supports the Kingdom Vision 2030's second pillar of a thriving Saudi economy. It also represents a significant milestone for SGP as we can extend our benchmark performance beyond ports to grow as an integrated cargo solutions provider.
"With the support of SAR, we will work towards a quick and smooth transition and thereafter streamline the supply chain landscape for more efficient cargo movement between Dammam and Riyadh."
SGP is a joint venture, with PSA International (PSA) serving as the operator and Public Investment Fund (PIF) as the majority shareholder.
In August, PSA International entered an agreement with the RHT Group of Companies to support decarbonisation in ports and supply chains.