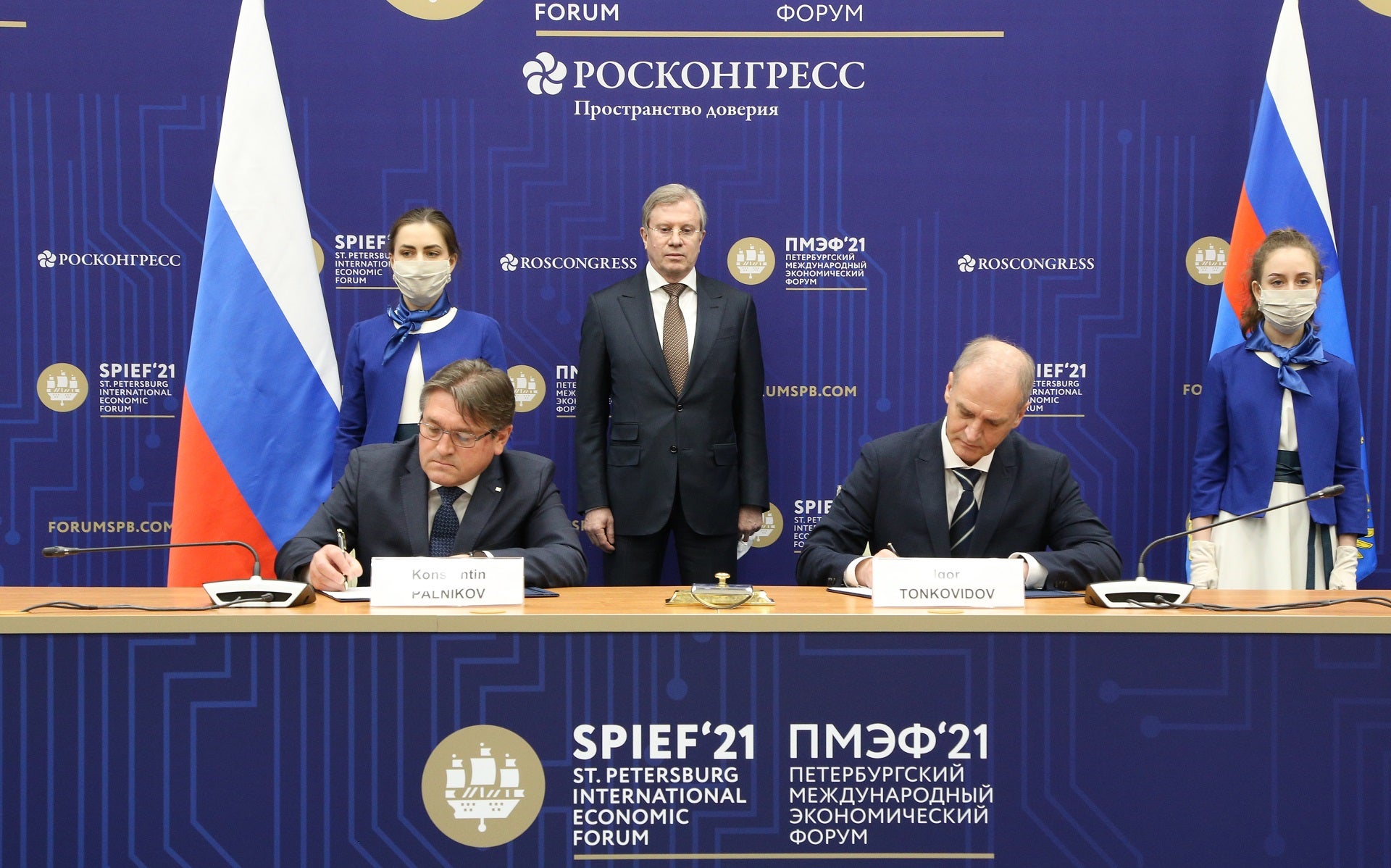 Sovcomflot (SCF) and the Russian Maritime Register of Shipping (RS) have formed a strategic partnership for developing technical regulations with regard to the construction and operation of contemporary energy transportation ships.
The partnership agreement was signed at the 24th St Petersburg International Economic Forum in Russia.
Under this cooperation, the duo will focus on the development of proficiencies as well as establishing competitive advantages associated with technical regulation.
The partnership will also emphasise safety, efficiency and sustainability.
SCF will offer its experience during the formulation of the technical regulations and standards for the use of new marine fuels, which will cut down emissions.
It will also deliver technical supervision for ice-class cargo ships that are operating in the Arctic seas, as well as the development and use of automated and remote-control systems for ships.
Furthermore, the duo will provide technical supervision for the construction of new cargo vessels for SCF at Russia's Zvezda Shipbuilding Complex.
At present, Zvezda has received orders for 20 vessels from the company, comprising 15 Arctic liquefied natural gas (LNG) carriers and five LNG-fuelled tankers.
These vessels, which will operate under the Russian flag, are expected to be supplied between 2022 and 2025.
SCF president and CEO Igor Tonkovidov said: "We are happy to see the Russian classification society embracing SCF's experience and expertise in introducing marine transportation innovations to develop standardised approaches that will help make shipping more sustainable in line with high international standards, unlock opportunities offered by the Northern Sea Route and overall grow Russia's own shipping competencies."
RS director-general Konstantin Palnikov said: "The synergy of the classification society's and industry leaders' combined expertise is essential for the development and implementation of standards that contribute to the efficient and safe operation of marine transport and environmental protection."
The SCF fleet includes approximately 144 vessels, with a total deadweight of more than 12.6 million tonnes.
Currently, SCF owns and runs 35 RS class-built ships.