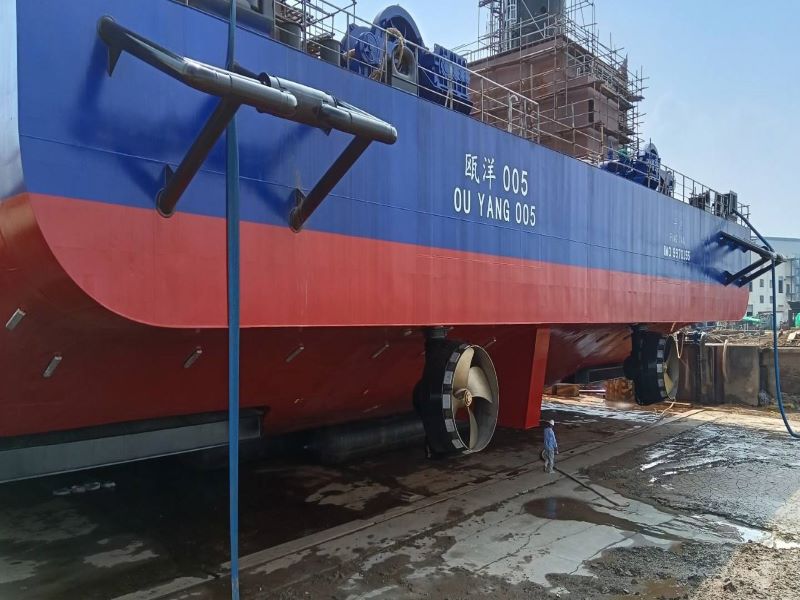 Germany-based Schottel has received an order for the supply of propulsion systems for Ouyang Offshore's four new wind turbine installation vessels (WTIVs) in Shanghai, China.
Under the contract, two electrically driven Schottel RudderPropellers (SRPs) type 430 azimuth thrusters will be installed on each vessel.
To ensure DP mode manoeuvrability and precise positioning, each vessel will also deploy two Schottel Transverse Thrusters type STT 4.
The 360°SRP is said to combine maximum manoeuvrability and bollard pull with significant course stability during free sailing to offer improved thrust in the selected direction at all times.
According to the company, these vessels can support the installation of 16MW wind turbines.
The first vessel is anticipated to be delivered in the last quarter of this year, and the remaining vessels by June next year.
The 90m-long and 42m-wide vessels were designed to operate in a working depth of up to 60m.
Each can accommodate 100 people on board responsible for the installation of offshore wind turbines and carrying out maintenance work.
Schottel conducts operations in China through four sites, including Suzhou, Shanghai, Dalian and Guangzhou.
Earlier this year, Schottel was selected for the delivery of main and auxiliary propulsion systems for the first liquefied natural gas (LNG) bunker ship of Fratelli Cosulich.
The 8,000cbm ship is being built to serve customers in the Mediterranean region.