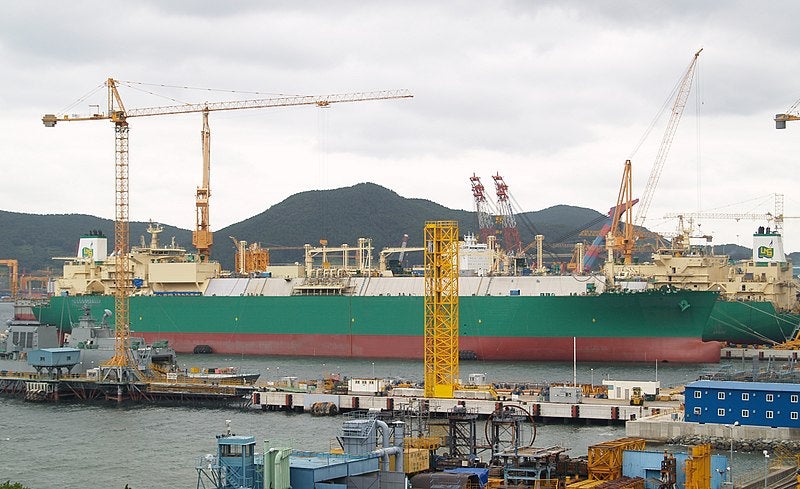 Monaco-based petroleum products shipping firm Scorpio Tankers has signed a deal to acquire 19 product tankers from Trafigura Maritime Logistics for around $803m.
According to the arrangement, Scorpio Tankers will acquire Trafigura Maritime Logistics' subsidiaries that have leasehold interests in 19 product tankers.
The deal covers an eight-year finance lease arrangement, including purchase options, valued at around $668m.
Scorpio Tankers will also issue approximately 4.7 million shares to Trafigura for a market value of $135m.
The acquisition includes 15 medium-range tankers delivered earlier this year and four long-range tankers that are scheduled to be delivered next year.
All tankers are fitted with scrubbers. 15 of the 19 vessels are manufactured by Hyundai Vinashin while the remaining four will be built by New Times Shipbuilding.
Scorpio Tankers CEO Emanuele Lauro said: "This transaction represents a close alignment between Scorpio Tankers and Trafigura, a strategic customer and now a valued shareholder.
"This fleet of 19 ultra-modern product tankers is a singular opportunity in an otherwise diminished global order book.
"The average age of our fleet will be reducing from 4.1 to 3.7 years and our fuel efficiency is expected to increase with the addition of these modern scrubber-fitted vessels.
"At the same time, IMO 2020 and other demand drivers are set to increase ton-mile demand significantly over the coming months."
Recently, Scorpio Tankers has signed private placement contracts with Trafigura for $35m and Scorpio Services Holding for $15m.
Both deals are scheduled to be completed by 27 September. Then, Trafigura will own approximately 10% of the Scorpio Tankers' ordinary shares.
Trafigura wet freight global leader Rasmus Bach Nielsen stated: "Today's decision completes a strategic decision to crystalise financial benefits now and to move long-term leasing obligations into leading shipping equities, a place where we see significantly more value and upside potential in the period ahead."