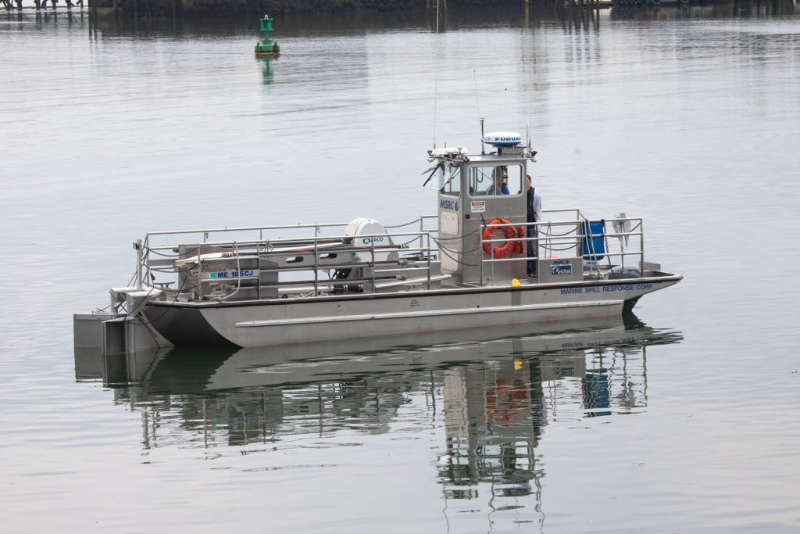 SEA MACHINES Robotics has successfully deployed a remote-command spill-response system onboard a skimmer boat owned by Marine Spill Response Corp. (MSRC).
The company conducted a demonstration of the system at a marina in Portland, Maine, US.
Earlier this year, Sea Machines entered an agreement on the terms of the exercise with the US Department of Transportation Maritime Administration (MARAD). They attended the demonstration, along with other government and industry representatives.
The exercise took place on the skimming vessel, which was manufactured by Kvichak Marine Industries.
The vessel was able to carry out ENC-based mission planning, autonomous waypoint tracking and grid line tracking, multi-vessel collaborations, as well as remote payload control for spill-response equipment.
With the installation of the autonomous control system, the vessel can be controlled from an onshore location or a secondary vessel.
The deployment of new technology abolishes the need to have onboard crewmembers in harsh and hazardous conditions.
Sea Machines founder and CEO Michael Johnson said: "Our operation of the world's first autonomous, remote-commanded spill-response vessel is yet another significant industry first for Sea Machines.
"But even more important is the fact that we've proven that our technology can be applied to the marine spill response industry, as well as other marine sectors, to protect the health and lives of mariners responding to spills.
"We are proud to support MSRC's mission of response preparedness and to work alongside MARAD for these important demonstrations."