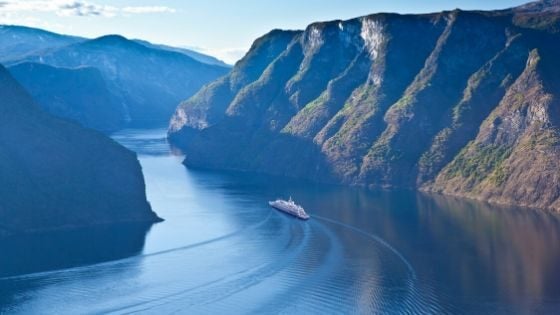 Norway-based SeaDream Yacht Club has announced additional sailings on its second ship to meet the rising demand in Norway.
The operator announced nine new Norwegian voyages on only one ship, SeaDream I, in June. However, due to high demand, it has added sailings on SeaDream II.
Currently, there are 21 scheduled voyages being offered by SeaDream in Norway.
SeaDream I will sail past the Arctic Circle to the Lofoten Islands in 12-day voyages and passengers will be able to embark and disembark in Oslo and Tromsø.
Passengers on SeaDream II will be able to embark and disembark in Oslo and Bergen with seven-day voyages.
SeaDream CEO Andreas Brynestad said: "It has been a very exciting time for our company after pausing sailings in March. We are very happy to see this high demand for our new Norwegian voyages. Our phones have been ringing off the hook from 8 am to midnight with booking requests since the Norwegian voyages were announced.
"We want to thank our guests for their loyalty and support. We know that many people have been hungry for travel and our small yachts are exactly what they are looking for when planning an unforgettable escape."
The ships offer a 1:1 crew to guest ratio along with medical facilities on each ship.
The crew recently finished the World Health Organization's (WHO) official Covid-19 course for hygiene routines and infection management.
Guests and crew on board will have to adhere to social distancing and undergo health checks before embarking.
Due to travel restrictions in place to prevent the spread of Covid-19, non-Norwegian guests may be subjected to a self-quarantine before boarding.
SeaDream offers five-star cuisine, intimate ports and onboard features, including the Balinese Dream Beds and the Watersports Marina.
In March last year, Damen Shipyards Group signed a contract to construct the first cruise ship for SeaDream Yacht Club.