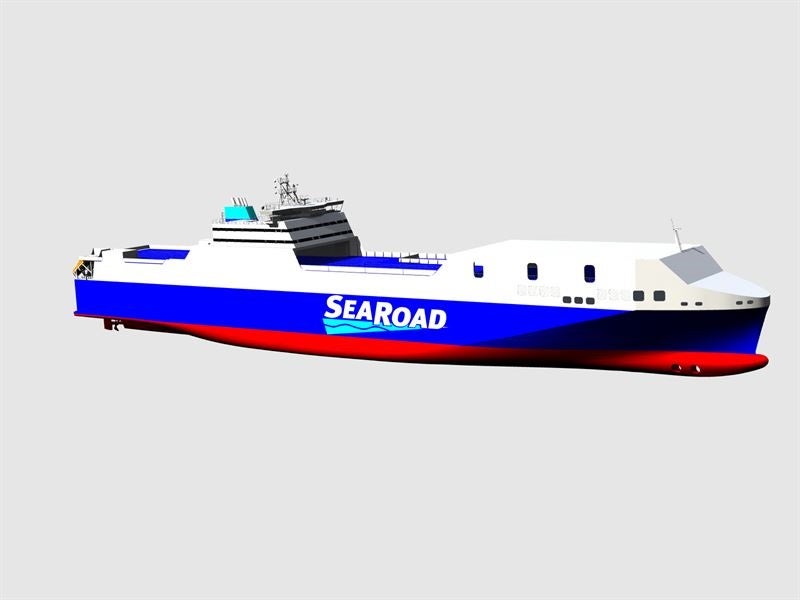 Finland-based technology firm Wärtsilä has secured a contract to provide power and electrical solutions for a new Australian Ro-Ro vessel.
The deal includes the delivery of main and auxiliary engines, fuel storage tanks, gas handling equipment and electrical systems for the 210m-long vessel.
German shipyard Flensburger Schiffbau-Gesellschaft (FSG) is constructing the liquefied natural gas (LNG)-fuelled Ro-Ro for Australian operator SeaRoad Shipping.
The ship will feature two Wärtsilä 46DF dual-fuel main engines and three Wärtsilä 20DF dual-fuel auxiliary engines.
The fuel gas handling system and LNG tanks will consist of gas valve units (GVUs) integrated into the tank connection space. This is said to support easier installation by cutting down on the amount of piping required.
Wärtsilä will provide the complete electrical system, including bridge consoles with integrated navigation, redundant dual-gyro compass systems, nautical sensors, and internal and external communication systems.
The delivery will also include monitoring and control systems, power take-in and take-out shaft alternators with multi-drive technology, lighting, safety systems, and switchboards.
Wärtsilä will be involved in the designing and integration of the complete electrical package, in addition to supplying the cable network.
The new ship will sail in the Bass Strait, between Devonport, Tasmania, and Melbourne, Victoria.
Wärtsilä Marine Power sales general manager Matthias Becker said: "SeaRoad is committed to sustainable practices, and this very much aligns with our own commitment to the decarbonisation of shipping operations. The solutions selected for this vessel promote these ambitions."
The Finnish firm will supply most of its equipment to the yard in the first half of next year. Electrical deployment is expected to begin this year.
Featuring 3,987 lane metres for various freight units, the new ship is anticipated to be completed by the end of 2023.
Recently, Wärtsilä secured a contract from Viking Line to provide technical management for solutions installed on the Viking Glory climate-smart vessel.