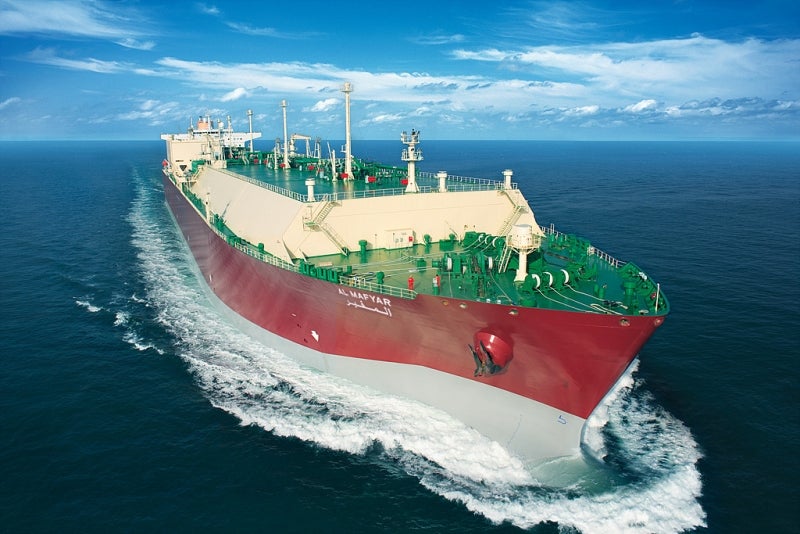 South Korea's Samsung Heavy Industries (SHI) has secured an order worth KRW419bn ($375m) from Celsius Tankers for the construction of two liquefied natural gas (LNG) carriers.
Each carrier will feature 180,000m³ capabilities and will be equipped with SHI's eco-friendly and smart ship technologies, Saver Air and INTELLIgent and Lifecycle-MANged (Intelliman) Ship.
Saver Air is an energy-saving device designed to lower the friction between seawater by blowing air onto the bottom of a ship hull to enhance fuel efficiency.
The solution is capable of saving 5% on fuel in all weather conditions, which will eventually add up to a year's fuel cost if the ship operates for a period of 20 years.
SHI's Intelliman is a smart ship solution that is used by the carriers to meet the emission regulations such as European Union Monitoring, Reporting, Verification (EU-MRV) and International Maritime Organization Data Collection System (IMO-DCS).
SHI expects to receive $7.8bn worth of new orders this year, which is 24% more than the previous year's orders. Increased targets are the result of growth seen by the new building market, particularly for LNG ships and container ships.
"The solution is capable of saving 5% on fuel in all weather conditions."
US and Qatar-based LNG exporters are predicted to make final investment decisions (FID) to build new LNG export plants this year.
According to shipbuilding market tracker, Clarksons Research, the demand for eco-friendly LNG energy becomes stronger and this is expected to result in an increase in the number of new ship orders up to 293 by 2023. This includes 69 this year.
An SHI official said: "In order to achieve our 2019 new order target, all the divisions, including Engineering, R&D, Marketing and Production, do everything possible to develop technology, reduce costs and enhance customer satisfaction.
"We will make sure to improve both the quality and quantity of new orders by clinching deals for high-value-added vessels with higher profitability such as the LNG carrier."