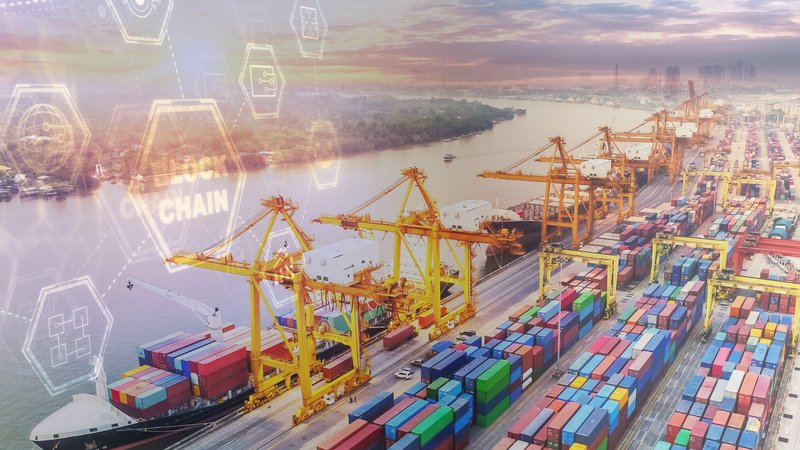 A group of maritime industry operators and software company CargoSmart have established a not-for-profit digital shipping initiative.
The companies that have signed the Global Shipping Business Network (GSBN) services agreements include CMA CGM, COSCO SHIPPING Lines, Cosco Shipping Ports, Hapag-Lloyd, Hutchison Ports, OOCL, Port of Qingdao, PSA International and Shanghai International Port (Group).
Each signatory will offer resources to support preparatory work needed to set up the GSBN, which will aim to speed up the digital transformation of the shipping industry.
CargoSmart will make software solutions and services available to the GSBN when it has been set up.
One of the GSBN's goals is to provide a platform for all shipping supply chain participants for collaborative work, accelerating technology innovation while developing solutions through trusted and secure data exchange platforms.
CMA CGM Group executive vice-president of IT and transformations Rajesh Krishnamurthy said: "The GSBN blockchain consortium provides us a concrete opportunity to bring greater value for our customers and the supply chain as a whole."
Once inaugurated, the GSBN will work using its joint venture structure and carrier and terminal involvement, increasing efficiency in cross-network operation and benefitting several industry stakeholders.
The signatories intend to fully establish the GSBN in early 2020, subject to securing all requisite anti-trust, competition and regulatory approvals.
CargoSmart will run pilot applications for testing the viability of the GSBN, and the potential for it to offer better value to all supply chain participants.
The company said that efforts are being made to explore and test both the feasibility and value of using blockchain technologies, with promising results already visible.
CargoSmart chief executive officer Steve Siu said: "CargoSmart is pleased to support the strong industry commitment, represented by the GSBN Services Agreements, to build a solid foundation for the digitisation of the shipping industry and the development of innovative solutions based on distributed ledger technology."