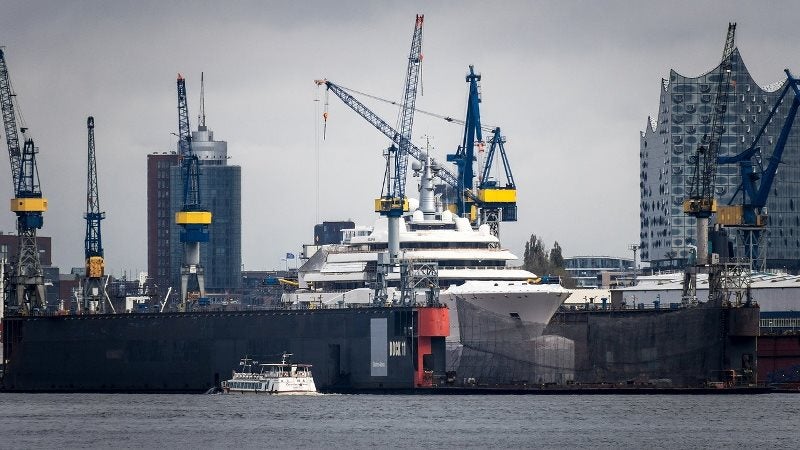 Siemens has developed a turnkey onshore power supply for the Hamburg Port Authority (HPA) that will provide grid power to docked ships at the Hamburg Altona cruise terminal.
The new cold ironing facility allows cruise ships calling at the port to turn off the generators while receiving shoreside electrical power.
The ship fuel consumption releases harmful gases that affect the residential and commercial areas nearby as the port is located in the middle of the city.
Cruise ships release nitrogen oxides and carbon dioxide that forms smog and acid rain. In addition, running ship engines cause a high level of noise pollution.
SIHARBOR solution can match any ship's electrical system as it has a frequency converter with control software, which alters the frequency of the local distribution grid, and a transformer that adjusts the voltage.
The system is also equipped with a custom-built, mobile robot arm specifically designed for a tidal range of up to nine metres.
Siemens' Hans-Erhard Schmidt said: "With the shoreside power supply, ships, including cruise ships, which can often be berthed for ten hours or more, and other vessels can shut down their diesel engines in port to be supplied with clean energy from shore and cut their emissions to zero.
"The onshore power supply frequency must be adjusted to synchronise with the onboard frequency for the ports in some 75% of countries, so SIHARBOR is an important development, which is scaleable to suit requirements of any size of port."
The systems deployed at Hamburg has a capacity of 12MV and works with input to 50Hz medium voltage switchgear.
The company also provided enabling equipment to support the shipside acceptance of grid power.
Air-insulated MV switchgear is compatible with ships due to its design, high flexibility and robustness.
Earlier this month, Port of Dunkirk in France opened new cold ironing facilities at the Terminal des Flandres, which will enable ships to use onshore electricity.