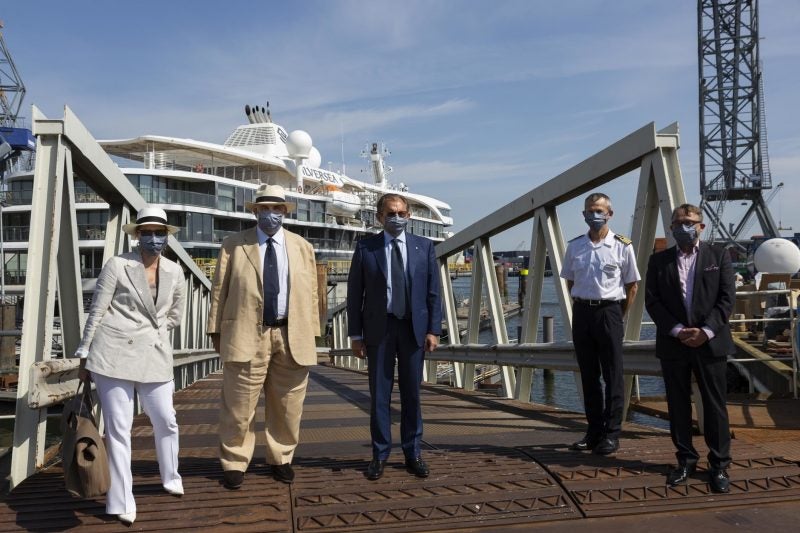 Royal Caribbean Cruise's Silversea Cruises has received the delivery of new ship Silver Origin from the Dutch shipyard De Hoop.
Last month, Silversea Cruises announced that it is preparing to receive Silver Origin.
The ship was delivered during a small ceremony on 3 June. It is the first ship to be delivered in person since the pandemic.
Some Silversea top executives were joined by De Hoop Shipyard representatives for the ceremony in Rotterdam.
The ship features the latest state-of-the-art technology and offers expedition experience.
Guests can experience the local culture, comfort and service on the Silver Origin ship, which can accommodate 100 guests.
The all-suite and all-balcony ship will operate year-round in the Galapagos Archipelago.
The ship will also offer a marina for passengers on arrival, a Basecamp for educational activities, the Explorer Lounge, as well as the restaurant and the grill.
It also features a spa and fitness centre, observation lounge and spacious suites.
Silversea president and CEO Roberto Martinoli said: "We welcome the beautiful Silver Origin to our fleet as the first ship since the start of our collaboration with Royal Caribbean Cruises.
"The ship demonstrates how fruitful our collaboration has been, while providing an indication of the great success to come. With Silversea's destination expertise and the invaluable support of the RCL group, we have pushed the boundaries of ultra-luxury travel in the Galapagos with Silver Origin.
"I want to extend my gratitude to all those involved, including my colleagues at both Silversea and RCL, but especially to the De Hoop Shipyard who overcame many challenges to complete the ship."