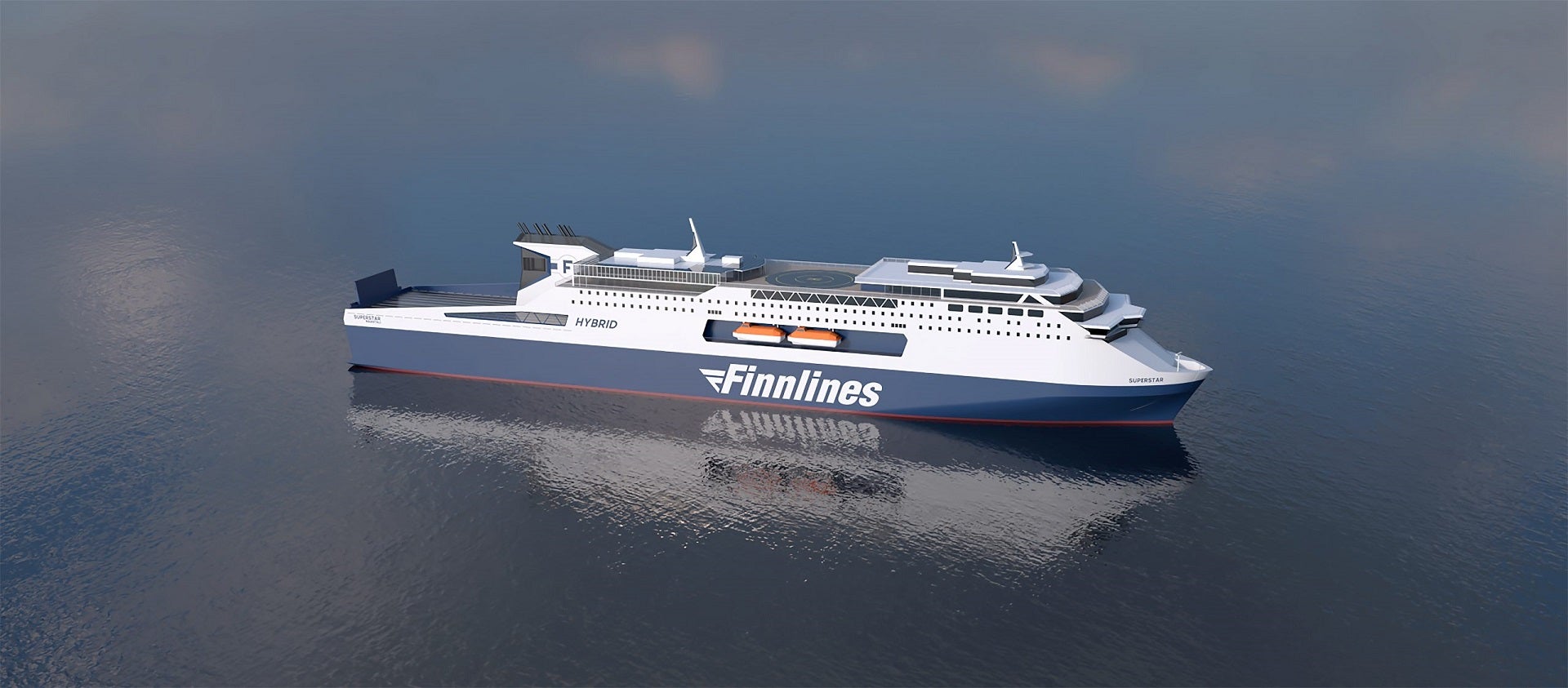 Grimaldi Group subsidiary Finnlines has placed an order with clean technology firm Silverstream Technologies for the installation of air lubrication technology on-board two green newbuild Ro-Pax ships.
The construction of the first vessel is scheduled to begin this summer at China Merchants Nanjing Jinling Shipyard.
Once installed, the Silverstream System will minimise fuel consumption and emissions on the two new Superstar ships.
With a capacity of 5,100 lane metres, the vessels will be able to accommodate nearly 1,100 passengers.
The 235m Ro-Pax vessels, which will run between Finland and Sweden across the Baltic Sea, are slated for delivery by 2023.
The Silverstream System utilises a series of air release units (ARUs) underneath the ship for producing microbubbles that cover the entire length of the hull.
Silverstream stated that it has started the production of the ARUs for Finnlines' vessels.
The company will deploy the technology on-board the vessels, in collaboration with the China Merchants Nanjing Jinling Shipyard.
Silverstream Technologies CEO Noah Silberschmidt said: "Navigating the complexities of international supply chains, particularly as we continue to emerge from the Covid-19 pandemic, requires strong partnerships and collaboration. The team at Silverstream is eager to collaborate once again with our long-term partners at Grimaldi Group and China Merchants Group to not only execute a successful project but push the boundaries for efficient vessel design."
Finnlines CEO Emanuele Grimaldi said: "We are constantly renewing and developing our fleet, and the upcoming three hybrid Ro-Ros, as well as two eco-sustainable Superstar Ro-Paxes, are a next step in the evolution of Finnlines' fleet. These new vessels will increase our cargo and passenger capacity significantly and, together with our connections, we can meet the needs of our customers better in a sustainable and responsible way."
Recently, the company completed the testing of the system on another Grimaldi Group newbuild Ro-Ro vessel, named Eco Valencia.
During the trials, fuel and emissions savings of about 5.1% were documented.