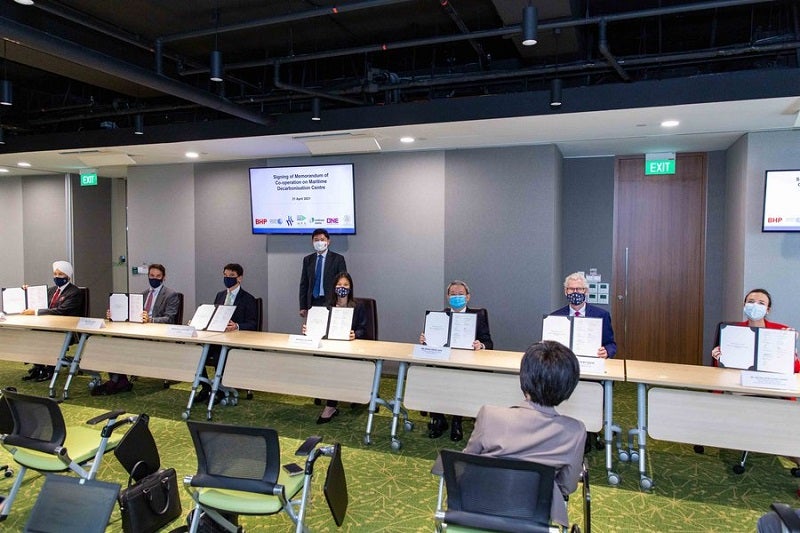 The Maritime and Port Authority of Singapore (MPA) has signed two agreements to advance decarbonisation efforts in the maritime industry, one of which includes the launch of a $90m (S$120m) fund for this purpose.
The port authority has joined six shipping industry partners in a memorandum of cooperation to establish the fund, which will be used to construct a new maritime decarbonisation centre in Singapore.
The six companies include BW Group, Sembcorp Marine, Eastern Pacific Shipping, Ocean Network Express, Foundation Det Norske Veritas and BHP.
As per the terms of the deal, each partner will contribute $7.5m (S$10m) for the establishment of the centre and will fund maritime decarbonisation related research and technology development projects.
MPA will also contribute $45m (S$60m) in R&D funding, bringing the total funding for the project to $90.27m (S$120m).
Foundation Det Norske Veritas CEO Remi Eriksen said: "Transforming the world energy system is one of the biggest challenges currently confronting society, and shipping must play its part. But doing this cannot be achieved without industry-wide collaboration.
"That is why we have taken the decision to become a founding member of the Singapore decarbonisation centre.
"We believe the deep expertise behind the Foundation complements Singapore's status as a world-leading maritime ecosystem for sustainable energy and climate change."
The second agreement is a memorandum of understanding (MoU) between MPA and Singapore-based investment firm Temasek to explore decarbonisation opportunities with Temasek and Temasek Portfolio Companies.
This includes decarbonisation of port operations, development and use of low-carbon and/or alternative marine energy sources, and decarbonisation of the other parts of the global and regional maritime supply chain.