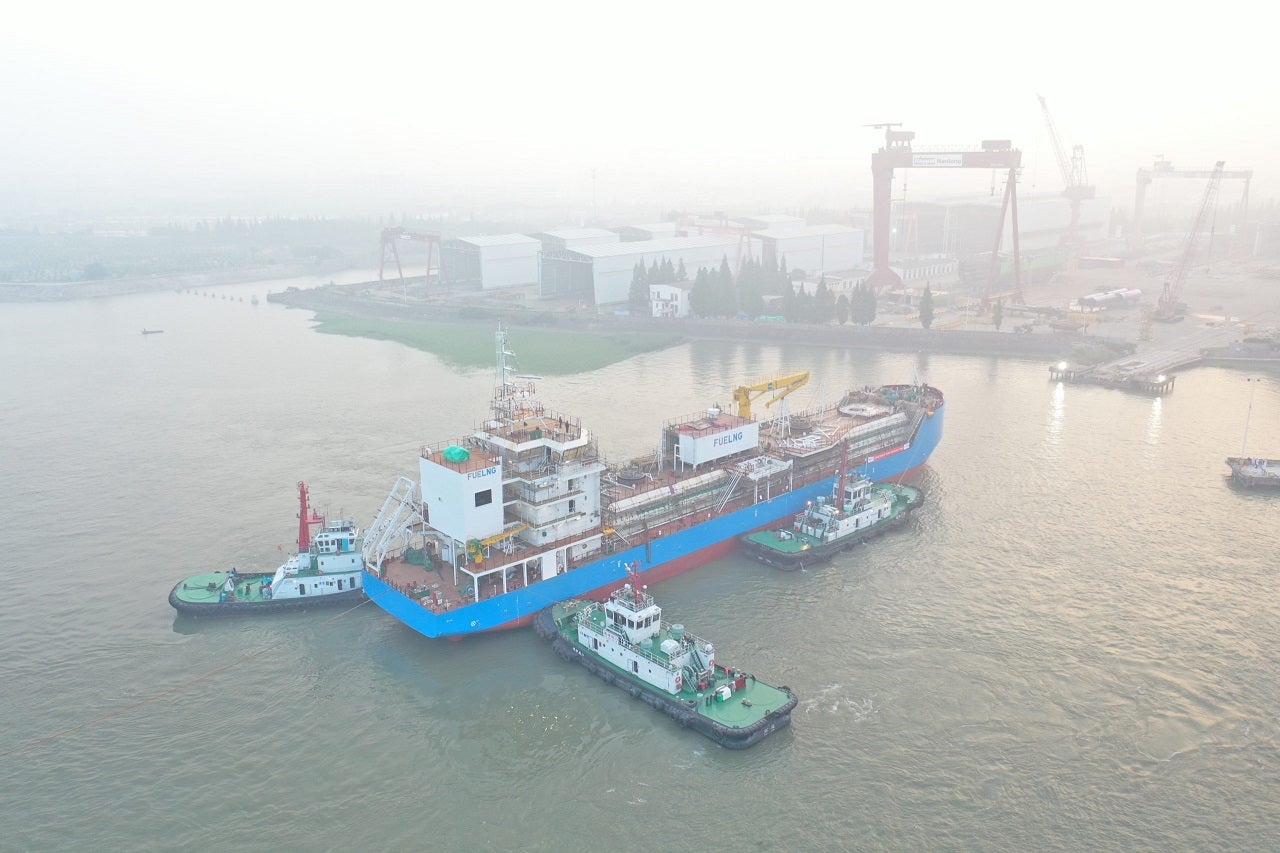 Singapore's FueLNG has received the first liquefied natural gas (LNG) bunkering ship from Keppel Offshore & Marine (Keppel O&M).
Named FueLNG Bellina, the vessel has been constructed at Keppel O&M's Nantong shipyard.
It is the second LNG bunkering vessel (LBV) and fifth dual-fuel vessel supplied by Keppel O&M.
FueLNG is a joint venture between Keppel Offshore & Marine and Shell Eastern Petroleum.
According to Keppel, delivery of the vessel is in line with its Vision 2030, which includes seizing prospects in renewables and LNG solutions.
The LNG bunkering vessel will enable FueLNG to provide regular ship-to-ship LNG bunkering services within the Singapore port.
The company said that it will also facilitate the growth of Singapore as a global LNG bunkering hub.
The 7,500m³ vessel has been designed by Keppel Marine and Deepwater Technology (KMDTech), which is Keppel O&M's technology arm.
The LBV features a barge-like extended flat surface to provide bunker to various ships.
The vessel has high manoeuvrability that will reduce tug utilisation during bunkering operations. It will cut down emissions and fuel consumption.
The company said that FueLNG Bellina is also the world's first bunkering ship to deploy Smart Notation for its suite of digital services.
In addition, Keppel O&M's proprietary VesselCare solutions will enable distant monitoring and provide real-time support during the vessel's operations.
In October 2020, Keppel O&M secured a S$600m ($442m) contract from an energy company to deliver a ship for the offshore renewable energy sector.