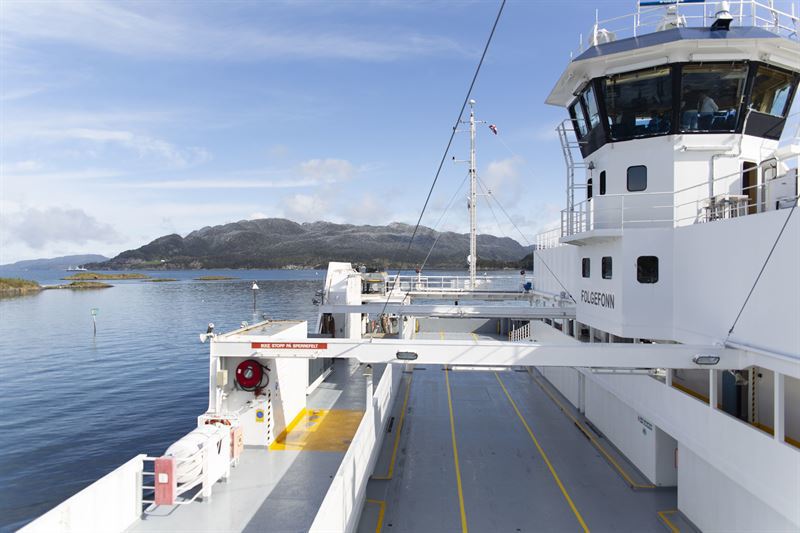 Finland-based marine technology company Wärtsilä has secured the first order for its newly launched auto-docking system SmartDock.
The Wärtsilä SmartDock system automates docking procedures and lowers chances of human error that can occur as ship officers are required to complete technical manoeuvres multiple times a day.
According to the company, the system is suitable for larger ferries, which are required to enter and leave tight docking spaces with a significant possibility of forceful collisions with dock walls.
Once the captain of the ship selects the destination, the SmartDock system takes control with a click of the 'sail' button.
Subsequently, the ship leaves the dock, manoeuvres out of the harbour, sails to the next port, manoeuvres into the harbour and docks alongside the quay. All these operations are carried out without any human intervention.
Wärtsilä voyage solutions vice-president Joonas Makkonen said: "The SmartDock solution is the culmination of decades of extensive research and testing by Wärtsilä in automation technology.
"Our system draws on similar automation and positioning technology used by oil rig support vessels to maintain proximity to the rig in the toughest sea environments.
"This gives us absolute confidence in SmartDock's ability to meet the urgent commercial need to provide the safest possible docking for commuter ferries."
"Our system draws on similar automation and positioning technology used by oil rig support vessels."
Norwegian operator Norled completed the sea trials of the SmartDock system on the 'Folgefonn', an 85m-long ferry. The trial also included operating the automatic 180° rotational turn of the vessel.
Wärtsilä guidance marine's CyScan AS with GeoLock technology was also tested. It enables the approach to the berth to continue even when the GPS signal is lost.
Norled regional director Inge Andre Utåker said: "We continue to be impressed with the Wärtsilä SmartDock system, which is unique in that it works hand-in-hand with the captain to ensure the best performance on every docking, every day. It's the perfect collaboration between an experienced crew and technology."
Last month, Wärtsilä launched a product, known as Wärtsilä HY for Dredger to improve the efficiency and sustainability of dredging operations.