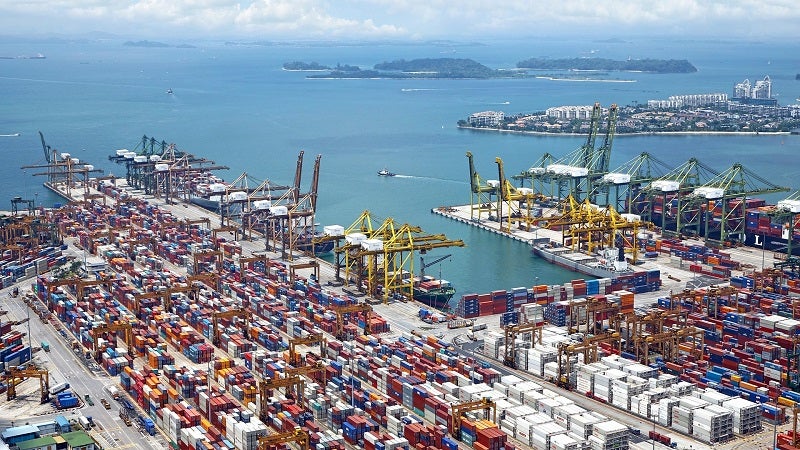 Sohar Port and Freezone has signed an agreement with Hormuz Marine to introduce bunkering services at Sohar Port in Oman.
This bunkering agreement will help meet the increasing demand for offshore refuelling, enabling ships to bunker efficiently and accelerate global shipping times at the port.
Scheduled to commence in mid-September, the service from Hormuz Marine will be available round-the-clock for seven days a week.
An 8,000 MT tanker will be operated for supplying several grades of marine fuel to vessels in port on a daily basis.
Sohar Port and Freezone harbour master Batti Al Shibli said: "We are delighted to welcome Hormuz Marine to the Port of Sohar. Their expertise in providing an essential service will be vital to our future growth as we look to attract more vessels taking marine services and increase the cargo traffic visiting Sohar.
"Bunker quality is essential to maintaining efficiency and enabling vessels to meet regulations and tight timeframes. The new service is an incredibly valuable addition to the Port's one-stop-shop marine services available to all visiting ships."
Hormuz Marine CEO Sulaiman Al Hadhrami said: "Our experience in managing a crucial element of the marine supply chain will allow the Port of Sohar to increase its level of service for vessels of all sizes. We're able to deliver VLSFO, HFO, MGO and LSMGO at competitive rates to manage the fuel requirements of ships as they unload or pass through Sohar without the need to remain in port."
Muscat-based Hormuz Marine helps shipping companies across the world through full physical supplies in Sohar, Duqm, and Salalah and bunker trading solutions in several other key regional ports.
In 2018, Asyad Group subsidiary Marafi Sohar partnered with Sohar Port and Freezone to develop and operate a mineral aggregate terminal in Oman.