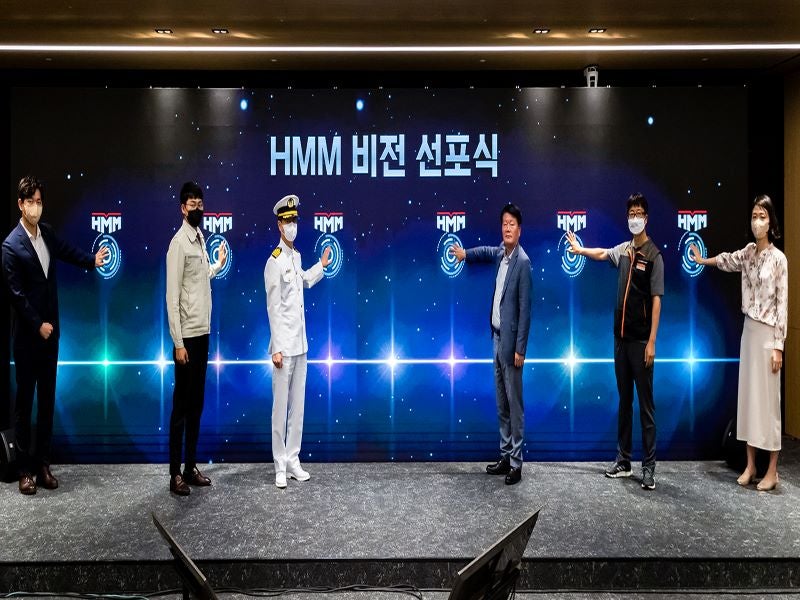 South Korean container shipping firm HMM has unveiled an $11.4bn (KRW15t) investment plan as part of its future growth strategy.
The funding will be used by the firm for several initiatives across core assets, such as ships, terminals and logistics facilities, from this year to 2026.
HMM's plan will mainly focus on five categories, including a container and bulk business strategy that will cover the expansion of its containerships fleet capacity from the current 820,000 TEU to 1.2 million TEU by 2026.
The company also plans to expand its bulk business during the same period by increasing its fleet from the current 29 ships to 55 ships.
As part of its environmental strategy, HMM will improve environmentally-friendly services to reach carbon neutrality by 2050.
It also plans to order ships driven by alternative fuels and conduct research and development activities to produce carbon-neutral fuels in cooperation with industrial players.
The company's digital strategy includes the incorporation of its inland logistics network into the Hi Quote online sales platform as well as applying artificial intelligence technology-based freight rate tools later.
HMM's organisation effectiveness strategy includes the development of a customer portfolio and the creation of dedicated teams for strategic projects.
Under the investment and financial strategy, HMM intends to use $7.5bn (KRW10t) for core assets, such as ships, terminals and logistics facilities, as well as $3.8bn (KRW5t) for future strategic projects.
It also plans to use $114m (KRW150t) for digitisation, including the improvement of an online-based 'e-platform' and enhancing enterprise resource planning (ERP) upgrades.
HMM president and CEO Kim Kyung Bae said: "Our strategy is to ensure perpetual growth of HMM under the new vision – a global leading company generating sustainable value for the world."