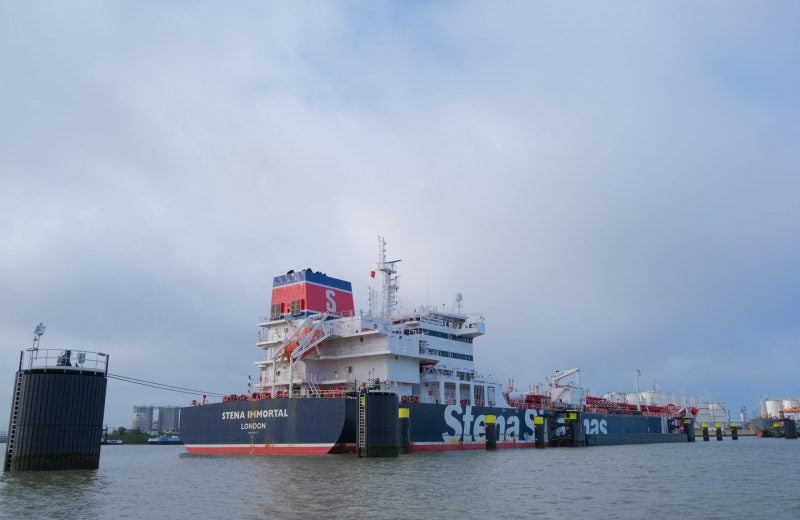 Stena Bulk is planning to conduct a test with an MR tanker that used 100% biofuel in the next few weeks.
The company will use the MR1-100 biofuel oil, which is made from used cooking oil by GoodFuels in Rotterdam, Netherlands.
The fuel has been used in the Stena Immortal. The fuel is expected to power the main engine when operating normally to test its technical and operational feasibility.
Stena Bulk president and CEO Erik Hånell said: "By doing this test, we want to contribute to push the industry and pave the way towards more sustainable shipping.
"We want to be able to offer our customers additional options with less environmental impact in the future and by conducting the trial in normal operations we want to show that being sustainable does not have to interfere with the core business."
Compatible with normal fuels, biofuels are made from biomass or bio waste rather than fossil oil.
Stena Bulk is using second-generation fuel, which is produced from waste and does not interfere with food production.
By using the biofuel, the CO₂ emissions are reduced by approximately 83%. The number includes the production and distribution of the fuel.
The fuel also emits reduced levels of SOx compared to other fuels.
In March 2019, Stena Bulk announced plans to install exhaust gas scrubbers on 16 ships to comply with the January 2020 IMO sulfur cap deadline.
The installation is set to cost $55m and will involve ten IMOIIMAXes and five Suezmaxes. One standard MR will be equipped with an after-treatment system.