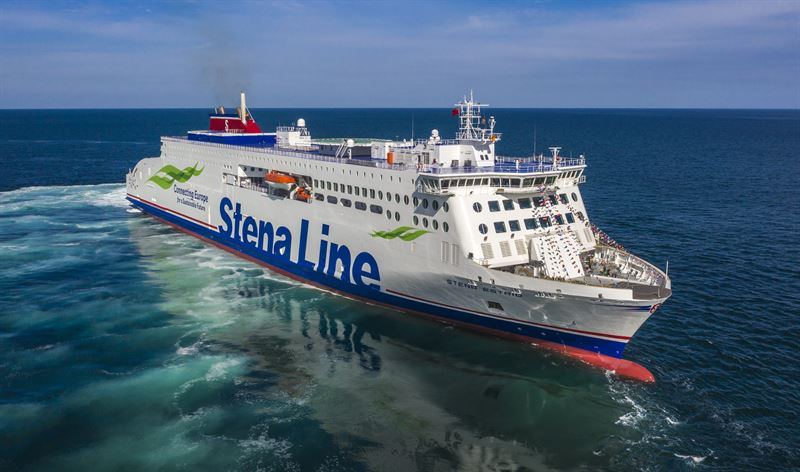 Swedish ferry operator Stena Line has concluded its ship Stena Estrid's sea trials in the Yellow Sea in China.
The vessel has performed well during the trials. Starting from early 2020, it will operate on the Dublin to Holyhead route.
The trials for Stena Estrid were necessary to check engine performance, fuel consumption, radio equipment, manoeuvrability, speed, safety and emergency systems.
Stena Estrid is the first Stena Line's next-generation roll-on / roll-off passenger (RoPax) vessel. The ferry operator will build another four vessels of the same type.
Stena Estrid was constructed at the AVIC Weihai Shipyard in China, where the four new vessels are being built.
Each of the ships will be 215m-long, which is larger than the standard RoPax vessels. They will be able to accommodate 120 cars and 1,000 passengers and have 3,100 lane metres of freight capacity.
Sister ships Stena Edda and Stena Embla will operate on the Belfast to Liverpool route from early 2020 and 2021 respectively.
Stena Line Irish Sea and North Sea chief commercial officer Paul Grant said: "Today, the first of our five next-generation ferries achieved a very important milestone.
"Sea trials are a critical phase in a new ship's development, as our first opportunity to take a new vessel out to sea, put her through her paces and test that she is up to the high standards required by Stena Line."
Stena Line CEO Niclas Mårtensson said: "The Irish Sea is very important to Stena Line's business and represents a significant part of our overall revenue.
"This is a very exciting time for our business and I am proud that as Europe's largest ferry company, Stena Line continues to shape the industry for the next generation of freight and travel customers."