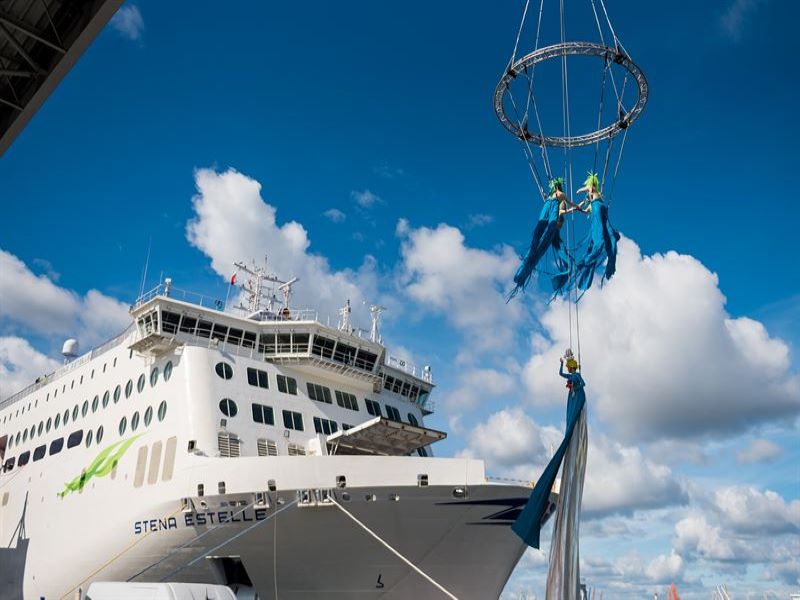 Swedish shipping line company Stena Line has named its new E-Flexer ferry in Gdynia, a port city on the Baltic coast of Poland.
Named Stena Estelle, the new ship will operate on the route between Gdynia and Karlskrona, Sweden.
Claimed to be one of the largest ferries in the Baltic Sea in regular operation, Stena Estelle can house 1,200 people and up to 200 trucks on 3,600m of car decks.
It has a length of 240m, draught of 6.4m, width of 28m and 263 cabins.
Featuring an optimised design, the ship can be converted to operate on gas, and its fuel can also be changed to methanol or liquefied natural gas (LNG) gas.
The vessel also offers the flexibility to use shore power during port calls, and a connection to the electric grid is expected to facilitate future conversion to a battery hybrid system.
Stena Line CEO Niclas Mårtensson said: "The Baltic Sea is an economic area that is still characterised by dynamic growth.
"Customer demand is growing on a daily basis, and we are in the lucky position to cater for this demand, not only with the right service attitude and hard work, but also with a modern and efficient fleet."
A twin vessel, named Stena Ebba, will also enter service on the same route later this year.
Stena Line is focused on upgrading its fleet on the Nynäshamn, Sweden, to Ventspils, Latvia, and Travemünde, Germany, to Liepaja, Latvia, routes, as well as creating a new route from Nynäshamn to Hanko, Finland.
In a separate move, the shipping firm has joined forces with the Port of Gothenburg, Danish shipping and logistics firm DFDS, Ørsted's FlagshipONE, and Liquid Wind to set up an electromethanol hub in Gothenburg, Sweden.
Gothenburg is said to be a suitable first location for the delivery and bunkering of green e-fuels.