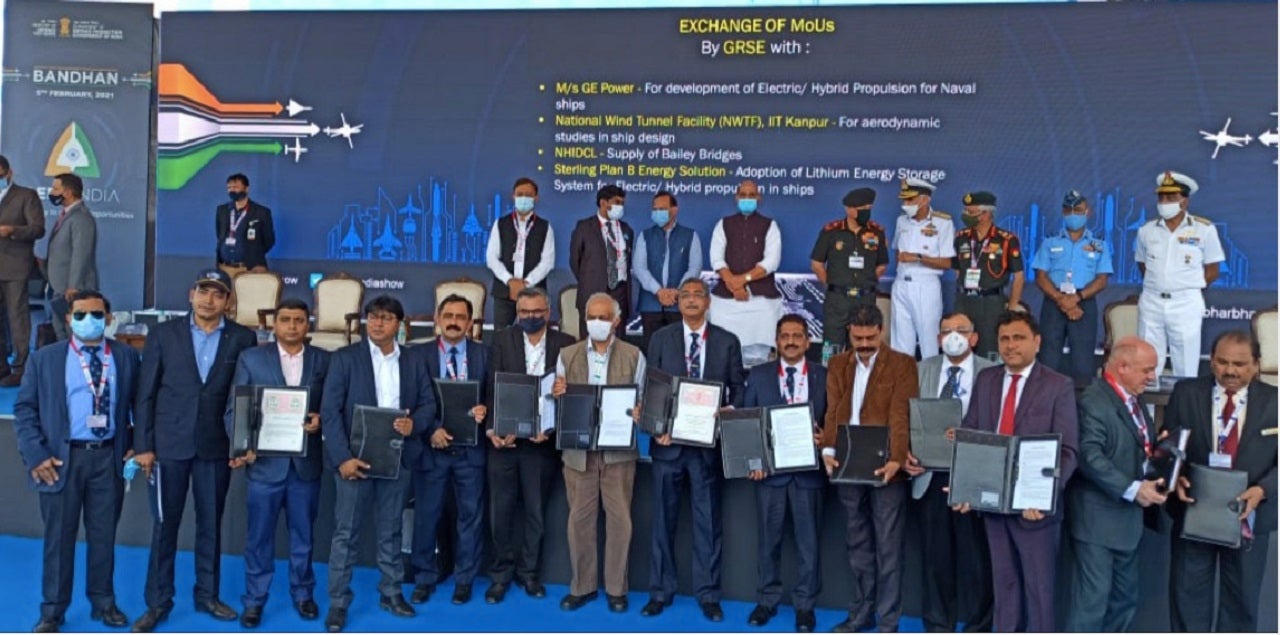 Canadian energy storage solutions provider Sterling PlanB (SPBES) and India-based firm Garden Reach Shipbuilders and Engineers (GRSE) have signed a memorandum of understanding (MoU) to expand hybrid and fully electric propulsion and power solutions expertise in India.
The MoU will help heavy industries in India to achieve their emission reduction targets through the deployment of eco-friendly solutions.
As part of the MoU, both the entities will explore opportunities for collaboration, leveraging each other's strengths and competence in adopting electric/hybrid propulsion in vessels.
The parties will also develop new designs to provide environmental-friendly ships to the clients.
Sterling PlanB CEO Brent Perry said: "We are very pleased to be selected by such a respected and important organisation. Their shipbuilding expertise in India is second to none. We look forward to working with GRSE to provide their team with strategic expertise in the practical application of energy storage solutions."
GRSE chairman and managing director Rear Admiral V K Saxena said: "Ships transport about 80% of the world's commodities and maritime transport is responsible for almost 2.5% of total greenhouse gas emissions. The challenge today is therefore to find effective solutions to move away from the use of fossil fuels.
"Energy storage devices are now finding effective utilisation in ferries and inland water transport. As a leading shipbuilder in the country, GRSE looks forward to working with SPBES, which is a leader in providing niche energy storage technology to bring viable solutions for environmental-friendly transportation across the vast inland waterways of the country."
Sterling PlanB claimed that its energy storage systems are designed to meet requirements in terms of performance, efficiency and security.
Sterling PlanB's systems can be integrated with the current electrical infrastructure, offering operational benefits for ships running on hybrid or electric power.