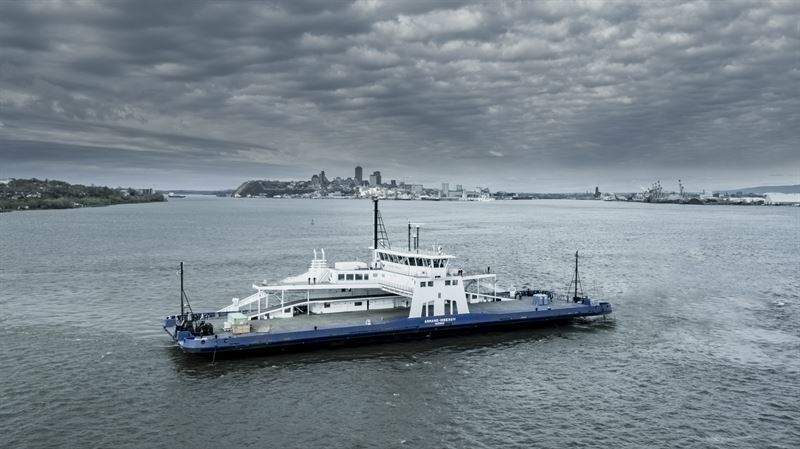 Canadian operator Société des traversiers du Québec (STQ) has received a new ferry fitted with a broad scope of Wärtsilä solutions.
Built at Chantier Davie Canada shipyard, the 92m-long vessel named MV Armand-Imbeau II is powered by Wärtsilä's dual-fuel engines.
Wärtsilä has equipped the new liquefied natural gas (LNG) fuelled ferry with a fully integrated system.
The ferry also includes various other Wärtsilä systems, including the LNGPac fuel storage, control and supply solution, an integrated automation system (IAS), power management system (PMS), electric drive capabilities, as well as a communication and control centre.
Wärtsilä has also provided extended project management for the vessel, which has already been commissioned at the Chantier Davie Canada shipyard in June.
Using LNG as fuel, MV Armand-Imbeau II was able to conduct environmentally friendly operations and meet the guidelines of Québec's Maritime Strategy, which aims to protect the integrity of the province's river and marine ecosystem.
Capable of carrying 430 passengers and 110 cars or 16 tractor units, the ferry will operate on the Saguenay River on the Tadoussac–Baie-Sainte-Catherine route in Canada.
STQ interim CEO François Bertrand said: "At the Société des traversiers du Québec, we are committed to protecting the marine environment in which we operate.
"Their technology allows us to operate year round, despite the icy conditions."
"For this reason, we were the first ferry operator in Canada to welcome an LNG-fuelled ferry in 2015, and following this current delivery, we still have a third LNG ferry on order.
"All of them feature Wärtsilä equipment. Apart from their LNG systems, their technology allows us to operate year round, despite the icy conditions."
STQ's first LNG-fuelled ferry, MV F.-A.-Gauthier, is also equipped with dual-fuel engines and LNGPac system supplied by Wärtsilä.
Built in Italy, MV F.-A.-Gauthier was delivered in 2015.