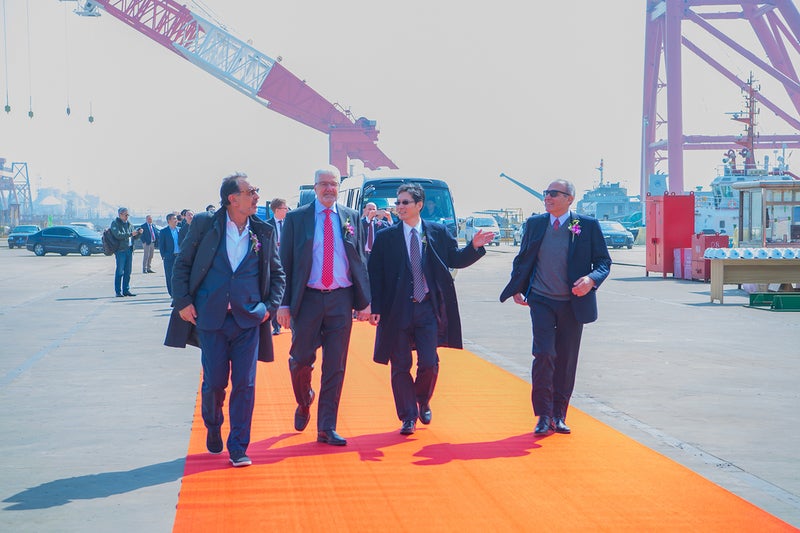 SunStone Ships has signed a contract with China Merchants Heavy Industry (CMHI) for the construction of the sixth vessel in the Infinity series, designed by Ulstein Design and Solutions.
SunStone CEO and president Niels-Erik Lund expects the remaining four options to be signed by the end of the year.
The company charters its ships to various operators in the cruise industry. It is also the largest tonnage provider of expedition cruise ships and provides technical and hotel management services through associated companies.
SunStone, which used to focus on buying existing vessels, decided on newbuilding a few years ago to grow its fleet as a result of a decline in available tonnage and the rapid growth in the exploration market.
SunStone and CMHI signed an agreement in 2017 on the construction of ten vessels in the Infinity series based on Ulstein's designs.
The Infinity vessels are based on the CX103 design that features Ulstein's IP-protected X-Bow, which was originally developed for excellent seakeeping in rough conditions. It offers more space in the bow areas for spacious lounges with outstanding views.
"It offers more space in the bow areas for spacious lounges with outstanding views."
Lund said: "Our charterers are anxious to enjoy the advantages of our cutting-edge technology, like the X-Bow design, along with the significant operating efficiencies offered by the Infinity class. So, we're moving as quickly as possible to get them into the market."
Measuring 104.4m in length and 18.4m in width, the ships have a passenger capacity of 130-200, and a crew capacity of 85-115, providing an exclusive atmosphere as well as services and facilities such as a swimming pool, bar and restaurant, cinema, boutique, gym and spa.
The vessels also store gear such as Zodiacs, bikes, kayaks or paddle boards for outdoor activities.
Classed by Bureau Veritas, the hull will be built according to Polar class 6, Polar code Cat B, and will feature a dynamic positioning system and zero-speed stabilisers.