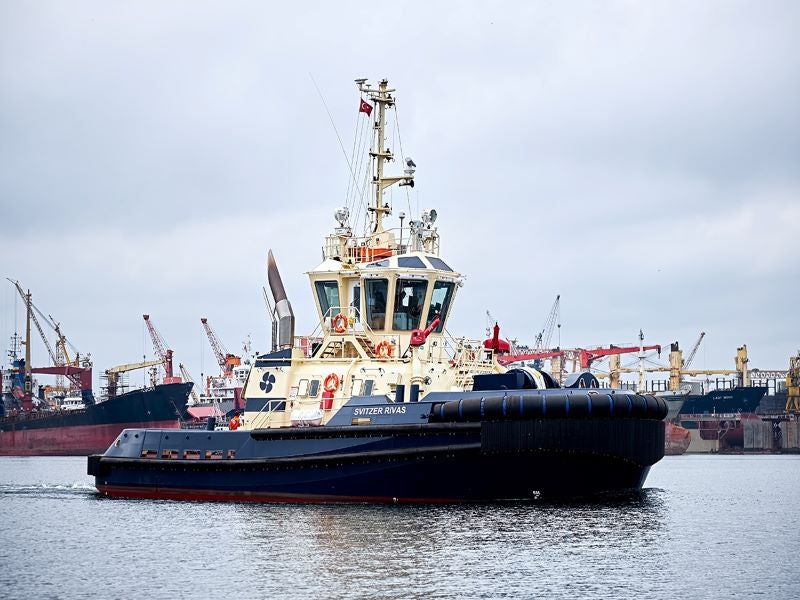 Global towage company Svitzer has taken delivery of a newbuild RAmparts 2400SX class Z-drive tugboat, dubbed Svitzer Rivas, from Sanmar Shipyards.
The new tugboat, called Bogacay XLVI while under development at Sanmar's Turkish shipyards, will be deployed in the Dominican Republic.
It is the 27th tugboat delivered by Sanmar for Svitzer.
The tugboat was constructed using the exclusive-to-Sanmar RAmparts 2400SX design by the Canadian naval architectural firm Robert Allan.
Svitzer Americas managing director Arjen van Dijk said: "Our operations in the Caribbean are key to Svitzer Americas, and by expanding and modernising our fleet, we aim to further strengthen our position as the leading towage provider in the Caribbean."
Svitzer Rivas has an overall length of 24.4m, moulded breadth of 11.5m and moulded depth of 4.38m.
It features two Caterpillar 3516C marine diesel engines, with each engine generating 2,350kW at 1,800rev/min to drive Kongsberg US 255S FP azimuth thrusters.
With a capacity to pull more than 80 tonnes, the tugboat has a minimum free-running speed of 12 knots.
RAmparts 2400SX class tugs are said to have a better overall design for manoeuvring, sea-keeping and stability performance, noted Sanmar.
Built according to American Bureau of Shipping (ABS) requirements, Svitzer Rivas' deck equipment consists of a 'DMT TW-E250kN frequency-controlled electrical drive double drum towing winch with tension and length indication and constant tension'.
Furthermore, the tugboat has tank capacities of 74,200l of fuel oil and 10,800l of freshwater.
Sanmar Shipyards vice-president Ali Gurun said: "Svitzer Rivas will provide a powerful addition to their services in the Dominican Republic. The tug is having the name of Captain Dickson Rivas; who has been a very long old client of Sanmar and a personal friend of ours."
Earlier this month, Sanmar Shipyards delivered a new build TRAktor-Z 2500SX class tugboat to Turkey-based Safi Maritime Services.