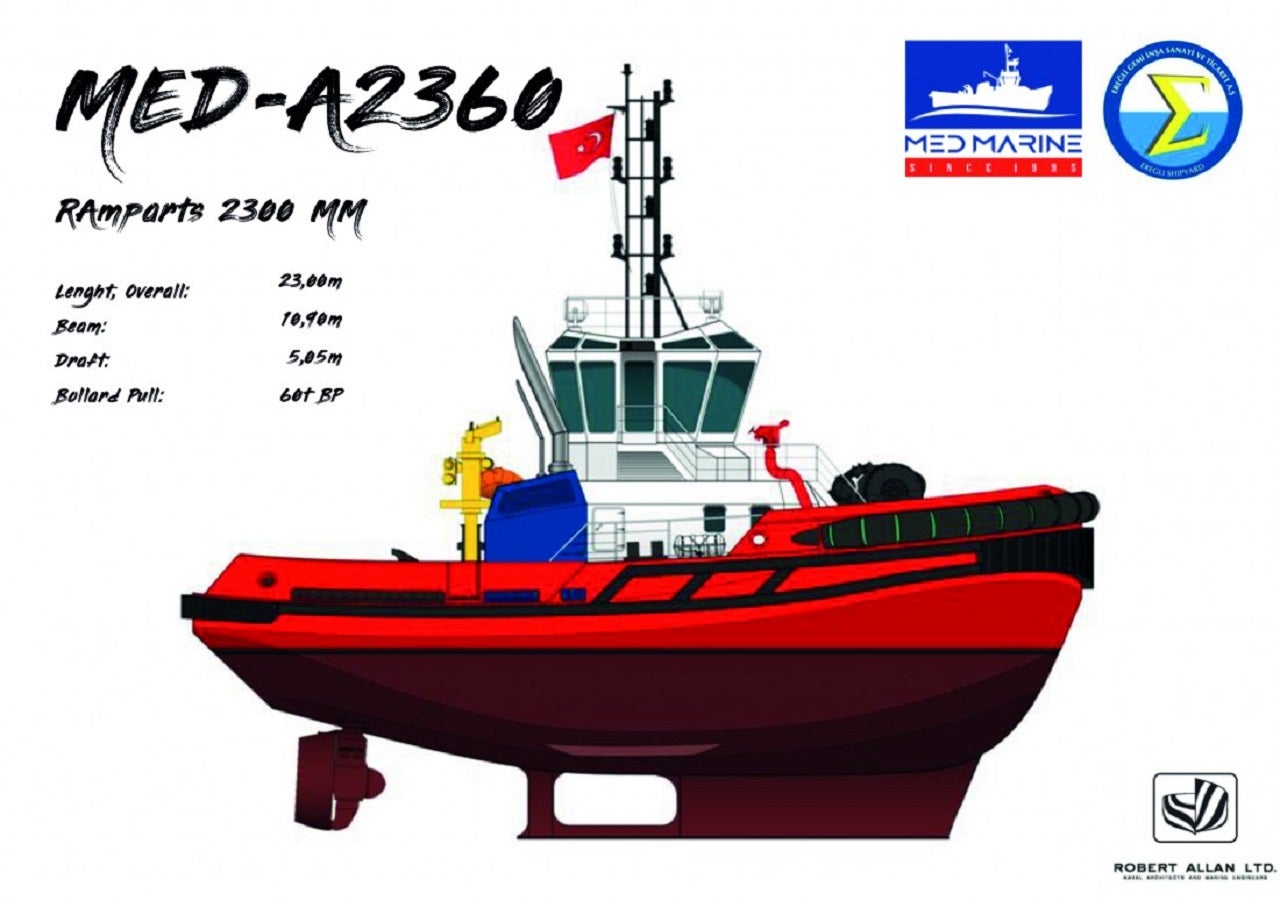 Turkish shipbuilding company Med Marine has secured an order to deliver a new 23m tug for Svitzer's German fleet.
Svitzer is the global towage operator and part of Danish shipping company Maersk. Svitzer operates a fleet of over 430 vessels and employs 4,000 people globally.
The contract for a MED-A2360 series tug follows an order signed in September 2019 for two 30m icebreaking tugs for the Danish operator's Scandinavian operations.
The newly ordered vessel with hull name ER80 will feature a 60t bollard pull and is set for delivery in November.
Med Marine built the newbuild tug, using a Robert Allan RAmparts 2300-MM design. It will have a bollard pull of 60t and a top speed of approximately 12k from two Caterpillar Cat 3512 diesel engines, each developing 1,765 kW of power at 1,800 rpm.
Med Marine business development manager Muhammet Gökhan said: "Med Marine's expertise and knowledge in MED-A2360 series provide a smooth delivery experience to the new owner.
"Med Marine has already built a dozen of the series, which were successfully delivered to operators from different locations, including Abu Dhabi, Guatemala, Turkey and now Germany. This also proves the MED-A2360 series' compatibility to different needs and environments."
Earlier this year, Turkey's tugboat operator and shipbuilder Ceyport Tekirdağ Uluslararası Liman İşletmeciliği signed a sales contract with Med Marine for two tugboats and a mooring boat.
Three vessels will be used in the operations in Ceyport Tekirdağ Port in Tekirdağ – Marmara coast of Turkey.