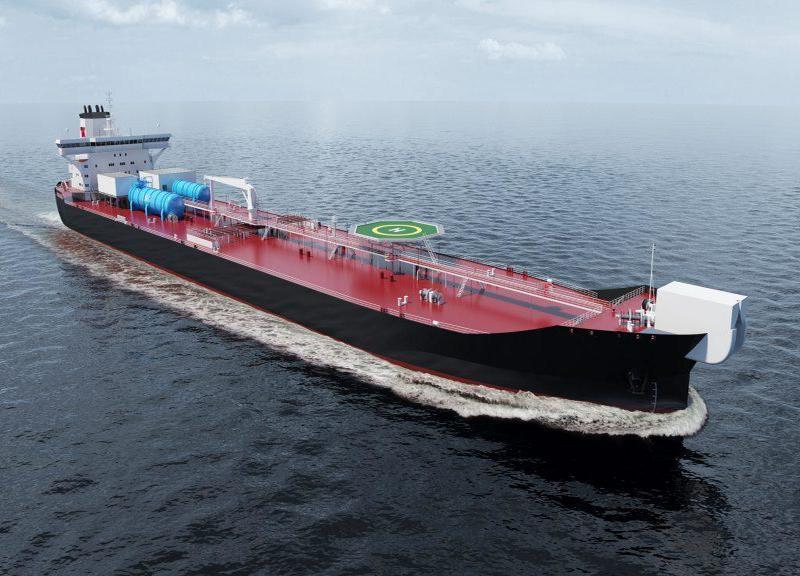 Teekay Offshore Partners has secured $165.5m in financing and guarantees from the Norwegian Government for four new eco-friendly shuttle tankers.
Financial support is being offered by the Export Credit Norway and Norwegian Guarantee Institute for Export Credits (GIEK). It is part of a larger syndicate, which includes a number of commercial banks and a foreign export credit agency.
Enova, which contributes to Norway's transition towards a low-emission society, has also provided subsidies of Nkr133m ($15.2m) to these four tankers.
Back in 2003, the government had already imposed restrictions on volatile organic compounds (VOC) emissions as the environmental impact is significant.
Being built at South Korea's Samsung Heavy Industries (SHI), the vessels will all feature a new technology developed by Wärtsilä in association with Teekay that will enable tankers to eliminate VOC emissions.
The new VOC recovery system transforms the emissions into liquid gas and then sends the gas into a VOC fuel tank to be used as secondary fuel for the vessels.
"Bunkering requirements and CO2 emissions will be reduced by approximately 50%."
As a result, the recovery system cuts VOC emissions by up to 100% and offers fuel bunkering reduction of up to 3,000t of LNG per annum.
Teekay Offshore Group president and CEO Ingvild Saether said: "These vessels will be the most environmentally friendly shuttle tankers ever built.
"What makes me particularly proud is that bunkering requirements and CO2 emissions will be reduced by approximately 50%, thereby reducing the environmental footprint of our operations significantly."
The new vessels, which are slated to be delivered this year and 2020, will be fitted with equipment from Norwegian suppliers such as Brunvoll, Kongsberg, MacGregor Pusnes, Jotun, among others.