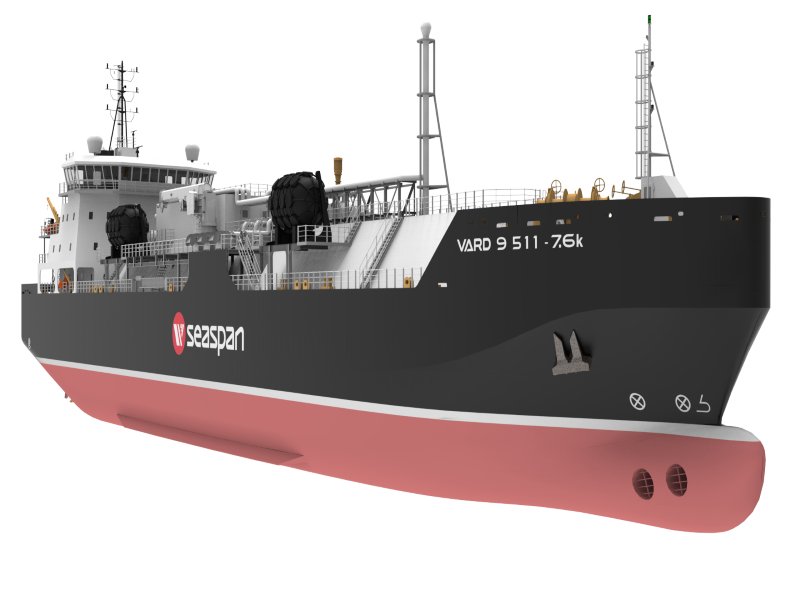 TGE Marine has secured a contract from China-based shipyard Nantong CIMC Sinopacific Offshore & Engineering to supply cargo handling and fuel gas systems for three liquefied natural gas (LNG) bunker vessels.
Under the contract, the company will design and deliver the cargo handling and fuel gas systems for the 7,600m³ LNG bunker vessels.
The new vessels will be constructed for Canadian owner Seaspan, which operates LNG/battery hybrid fuelled Ro-Ro vessels in Western Canada.
Designed to serve various types of clients, the three bunker vessels will feature two International Maritime Organisation (IMO) type C cylindrical tanks and an LNG sub-cooling system to enable cargo conditioning during transit and anchorage.
Bunkering of LNG-fuelled vessels installed with varying tank types and cool-down/warm-up of LNG vessels will be enabled by the customised ship-to-ship transfer system.
TGE Marine sales manager Johannes Dziuba said: "We are proud and honoured to be the strategic partner of both the yard and Seaspan ULC in order to enhance the LNG bunkering structure on the west coast of Canada. We look forward to see these vessels in operation from 2024 onwards."
Claimed to be at the forefront in the development of the first purpose-built LNG bunker vessels in the world, TGE Marine is also engaged in the development of second-generation bunker vessels as well as multiple LNG fuel gas systems for different cargo ships and gas carriers.
TGE Marine offers engineering services for the design and supply of gas carriers, fuel gas systems and offshore units.
It also delivers turnkey solutions for engineering, design, procurement and construction supervision (EPCS) of marine gas handling and storage systems along with vessel designs.